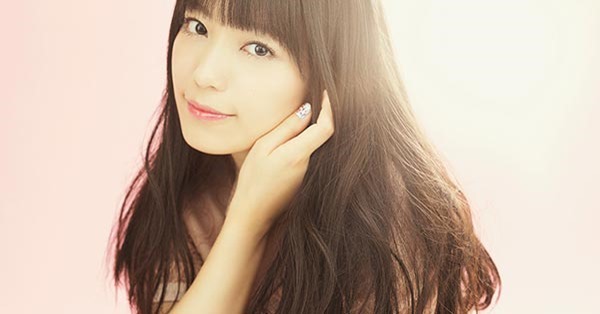 miwa announced new double a-side single untitled / Shanranran (シャンランラン) . The single's anime edition includes Shanranran feat. 96 Neko featured as opening theme for anime Flying Witch. Other editions include the miwa only version of song. The other title song is planned for a major CM campaign tie-up not yet announced. Her 20th single (22nd overall) comes on three editions scheduled for release on June 22nd 2016.
Singer / songwriter miwa (25) most recently released a ballad song collection Graduation on January 20th 2016. She released anime tied 17th single 360° (2015.02.25) theme for anime movie Doraemon: Nobita's Space Hero Record of Space Heroes. Her 3rd single chAngE (2010.09.01) is featured as an opening theme for anime BLEACH.
Collaborating on the anime version of Shanranran is 96 Neko (96猫 – read as Kuro Neko or Black Cat). The singer who started covering other songs and posting to Nico Nico Douga and Youtube has now announced a debut single Crimson Stain. The single is featured as an insert song for season two of anime KAGEWANI and scheduled for release on June 29th 2016.
Anime Flying Witch is adapted from comedy manga by Ishizuka Chihiro. The story follows first year high school student Kowata Makoto who along with her black cat Chito has moved to a rural town to live with cousins Kuramoto Kei and Kuramoto Chinatsu, to start high school, and to train as a witch.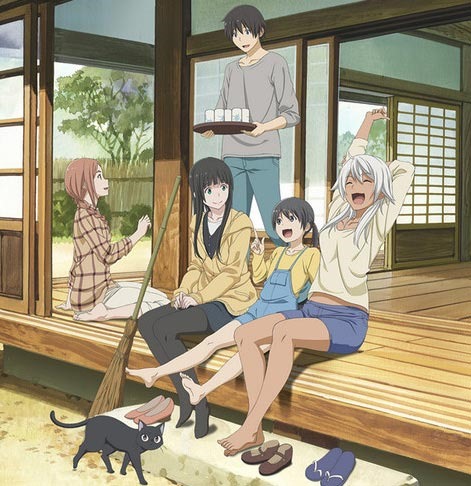 The anime started April 10th 2016 on NTV in Japan. Outside of Japan provider Crunchyroll streams – check our Crunchyroll updates page for all the new anime episodes or hit the link for Flying Witch for episode links and related stories.
Ending theme Nichijo no Maho (日常の魔法, Everyday Magic) is performed by voice cast Shinoda Minami (Makoto) and Suzuki Eri (Chinatsu).
Single untitled / Shanranran (シャンランラン) comes on three editions (details subject to change). Limited features colored case and application flyer. Limited anime edition only available through July 2016 includes anime version of Shanranran plus anime themed illustrated jacket cover and bonus.
Jacket covers, full tracklist, and more details coming!
Anime trailer and webisode #4 after the release details.
miwa – untitled / Shanranran – release date June 22nd 2016
Limited [CD+DVD] (¥1500)


Limited "Anime" [CD] (¥1500)


[CD]
1. untitled
2. Shanranran
3. Kataomoi (live 2016.03.08 at Budokan)

[DVD]
1. untitled  (music video)
2. bonus

[CD]
1. Shanranran feat 96 Neko
2. untitled
3. Kataomoi (live 2016.03.08 at Budokan)

[DVD]
1. anime opening animation (textless)

Regular [CD] (¥1200)


 
[CD]
1. untitled
2. Shanranran
3. Kataomoi (live 2016.03.08 at Budokan)