February 13, 2016
-
toyNN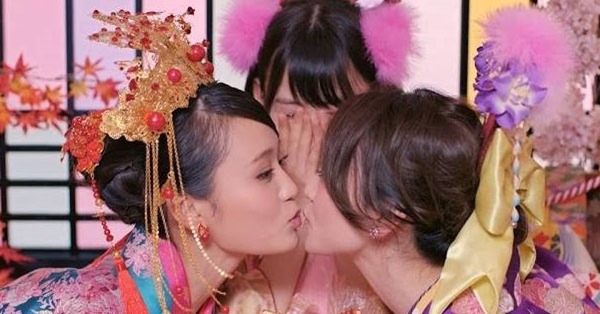 AKB48 unveiled jacket covers and preview music video for new single Kimi wa Melody (君はメロディー). Their 43rd single celebrates the idol group's 10th anniversary returning key founding members for the song and music videos. Single Kimi wa Melody comes on 5-pairs of editions releasing March 9th 2016.
Their new single features Miyawaki Sakura (HKT48/AKB48)(17) as the official center with graduated key members Maeda Atsuko, Oshima Yuko, Shinoda Mariko, and Itano Tomomi also prominent.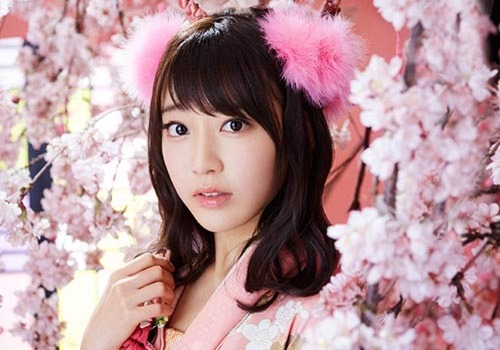 The single also features key original members who will be graduating this spring – Takahashi Minami and Miyazawa Sae (SNH48/SKE48).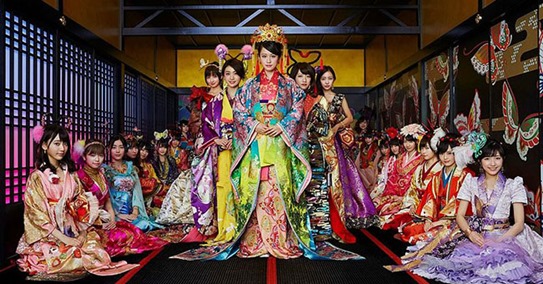 Most recently the group released 42nd single Kuchibiru ni Be My Baby (唇にBe My Baby) as the graduation single for founding member and AKB48-group General Manager Takahashi Minami. Single Kuchibiru ni Be My Baby released December 9th 2015 and unfortunately broke their amazing string of 21 1-million+ selling singles opening week. The single has gone on to sell over 1-million copies adding to their record 24th overall.
Single Kimi wa Melody (君はメロディー) comes on 10 editions plus a theater version. Limited editions include handshake event ticket and Regular editions include member photo. All editions First Press include member photo from set that varies by store of purchase.
Preview music video after the release details.
AKB48 – Kimi wa Melody – release date March 9th 2016
Limited A [CD+DVD] (¥1524)


Regular A [CD+DVD] (¥1524)


[CD]
1. Kimi wa Melody
2. LALALA Message (Next Gen)
3. Gonna Jump (SKE48) 
4. Kimi wa Melody (off vocal)
5. LALALA Message (off vocal)
6. Gonna Jump (off vocal)

[DVD]
1. Kimi wa Melody (music video)
2. LALALA Message (music video)
3. Gonna Jump (music video)

[CD]
1. Kimi wa Melody
2. LALALA Message (Next Gen)
3. Gonna Jump (SKE48) 
4. Kimi wa Melody (off vocal)
5. LALALA Message (off vocal)
6. Gonna Jump (off vocal)

[DVD]
1. Kimi wa Melody (music video)
2. LALALA Message (music video)
3. Gonna Jump (music video)

Limited B [CD+DVD] (¥1524)


Regular B [CD+DVD] (¥1524)


[CD]
1. Kimi wa Melody
2. LALALA Message (Next Gen)
3. Shigamitsuita Seishun (NMB48) 
4. Kimi wa Melody (off vocal)
5. LALALA Message (off vocal)
6. Shigamitsuita Seishun (off vocal)

[DVD]
1. Kimi wa Melody (music video)
2. LALALA Message (music video)
3. Shigamitsuita Seishun (music video)
       

[CD]
1. Kimi wa Melody
2. LALALA Message (Next Gen)
3. Shigamitsuita Seishun (NMB48) 
4. Kimi wa Melody (off vocal)
5. LALALA Message (off vocal)
6. Shigamitsuita Seishun (off vocal)

[DVD]
1. Kimi wa Melody (music video)
2. LALALA Message (music video)
3. Shigamitsuita Seishun (music video)

Limited C [CD+DVD] (¥1524)


Regular C [CD+DVD] (¥1524)


[CD]
1. Kimi wa Melody
2. LALALA Message (Next Gen)
3. Make noise (HKT48) 
4. Kimi wa Melody (off vocal)
5. LALALA Message (off vocal)
6. Make noise (off vocal)

[DVD]
1. Kimi wa Melody (music video)
2. LALALA Message (music video)
3. Make noise (music video)

[CD]
1. Kimi wa Melody
2. LALALA Message (Next Gen)
3. Make noise (HKT48) 
4. Kimi wa Melody (off vocal)
5. LALALA Message (off vocal)
6. Make noise (off vocal)

[DVD]
1. Kimi wa Melody (music video)
2. LALALA Message (music video)
3. Make noise (music video)

Limited D [CD+DVD] (¥1524)


Regular D [CD+DVD] (¥1524)


[CD]
1. Kimi wa Melody
2. LALALA Message (Next Gen)
3. Max Toki 315-go (NGT48) 
4. Kimi wa Melody (off vocal)
5. LALALA Message (off vocal)
6. Max Toki 315-go (off vocal)

[DVD]
1. Kimi wa Melody (music video)
2. LALALA Message (music video)
3. Max Toki 315-go (music video)

[CD]
1. Kimi wa Melody
2. LALALA Message (Next Gen)
3. Max Toki 315-go (NGT48) 
4. Kimi wa Melody (off vocal)
5. LALALA Message (off vocal)
6. Max Toki 315-go (off vocal)

[DVD]
1. Kimi wa Melody (music video)
2. LALALA Message (music video)
3. Max Toki 315-go (music video)

Limited E [CD+DVD] (¥1524)


Regular E [CD+DVD] (¥1524)


[CD]
1. Kimi wa Melody
2. LALALA Message (Next Gen)
3. Mazariau Mono (NogizakaAKB) 
4. Kimi wa Melody (off vocal)
5. LALALA Message (off vocal)
6. Mazariau Mono  (off vocal)

[DVD]
1. Kimi wa Melody (music video)
2. LALALA Message (music video)
3. Mazariau Mono (music video)
       

[CD]
1. Kimi wa Melody
2. LALALA Message (Next Gen)
3. Mazariau Mono (NogizakaAKB) 
4. Kimi wa Melody (off vocal)
5. LALALA Message (off vocal)
6. Mazariau Mono  (off vocal)

[DVD]
1. Kimi wa Melody (music video)
2. LALALA Message (music video)
3. Mazariau Mono (music video)

Theater [CD] (¥1000)

[CD]
1. Kimi wa Melody
2. LALALA Message (Next Gen)
3. M.T. ni Sasagu (Team A) 
4. Kimi wa Melody (off vocal)
5. LALALA Message (off vocal)
6. M.T. ni Sasagu (off vocal)