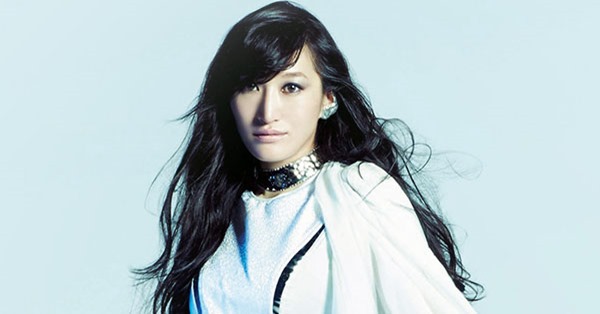 ELISA recently announced new mini-album ANICHRO planned to include four covers of hit anime theme songs. The album's title is a combination of "Anime" and "Chronicle". Mini-album ANICHRO comes on three editions scheduled for release on March 23rd 2016.
~ jacket covers and track list updated ~
Singer/model ELISA last released single EONIAN (イオニアン) (officially credited as ELISA connect EFP) on November 12th 2014. Her 13th single is featured as the theme song for anime movie Rakuen Tsuiho – Expelled from Paradise (楽園追放).
ELISA also announced upcoming Live Event ~ Ogenki de Suka, ELISA-desu ~ with three solo live performances – more details at her official website (link below),
– March 4th 2016 SAKAE RAD Nagoya
– March 5th 2016 Hiruzupan Kōjō Osaka
– March 12th 2016 Livehouse Graffiti Akasaka (Tokyo)
Mini-album ANICHRO comes on three editions (details subject to change). Limited includes Blu-ray or DVD (contents undecided). Bonus artist message card included with Limited and First Press Regular editions.
Jacket covers, track list, and more details coming. Enjoy the preview music video for 13th single EONIAN after the release details.
ELISA – ANICHRO – release date March 23rd 2016
Limited A [CD+BD] (¥1852)


Limited B [CD+DVD] (¥1667)


[CD]
1. undecided
2. undecided
3. undecided
4. undecided

[BD]        
contents undecided

[CD]
1. undecided
2. undecided
3. undecided
4. undecided

[DVD]
contents undecided

Regular [CD] (¥1389)


 
[CD]
1. undecided
2. undecided
3. undecided
4. undecided