February 17, 2016
-
toyNN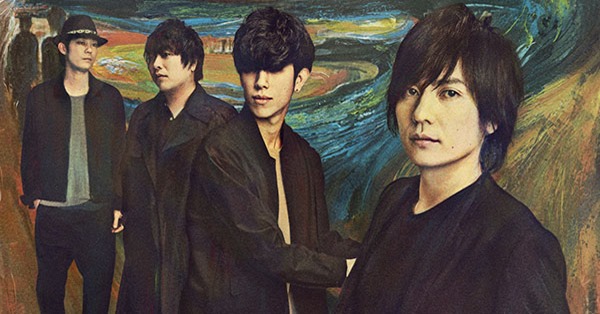 flumpool revealed details for new original album EGG – jacket covers, full track list plus promo video unveiled. Their 4th original album includes two singles, new songs, and more for 14 total tracks. Album EGG comes on two editions hitting stores March 16th 2016.
New album song Kyou no Chikai (今日の誓い) gets tie-up as theme for Boubon Alfort mini-chocolates commercial campaign (CM spot below after the release details).
Album EGG includes just released 14th single Yoru wa Nemureru kai? (夜は眠れるかい?)(2016.02.10) and 13th single Natsu yo Tomenaide ~ You're Romantic ~ (夏よ止めないで ~You're Romantic~)(2015.08.05). 
Its been over three years since the band released 3rd original album experience (2012.12.12) and nearly two years since they released a greatest hits album The Best 2008-2014 "MONUMENT" (2014.05.21).
Album EGG comes on two editions (details subject to change). Limited and Regular First Press include application serial number and bonus. Most stores offer b3-size poster bonus (sample) and others offer postcard (HMV), stickers (amazon), clear file (Tower Records), or mini-notebook (Tsutaya),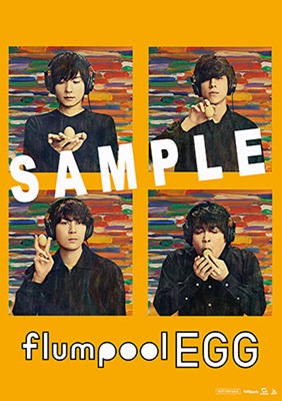 Preview video for Limited's DVD "EGGS" content and CM spot for Bourbon Alfort below.
flumpool – EGG – release date March 16th 2016
Limited [CD+DVD] (¥3800)


Regular [CD] (¥2800)


[CD]
1. Kaihoku
2. Yoru wa Nemureru kai?
3. World beats
4. Kyou no Chikai
5. DILEMMA
6. Zettai Zetsumei!!!
7. LINE
8. Dear my friend
9. Ubugoe
10. To Aru Hajimari no Jokei ~ Bookstore on the hill ~
11. Natsu yo Tomenaide ~ You're Romantic ~
12. Rinne
13. Blue Apple & Red Banana
14. Ashita Kimi ga Nakanai yo ni

[DVD]  "EGGS"
1."E" Exclusive Sessions for EGG
2. "G" Gig at Taipei International Convention Center 2015.07.04
3. "G" Gig at Zepp DiverCity and documentary of LIMITED TOUR 2015
4. "S" Special footage and music video for Yoru wa Nemureru kai?

[CD]
1. Kaihoku
2. Yoru wa Nemureru kai?
3. World beats
4. Kyou no Chikai
5. DILEMMA
6. Zettai Zetsumei!!!
7. LINE
8. Dear my friend
9. Ubugoe
10. To Aru Hajimari no Jokei ~ Bookstore on the hill ~
11. Natsu yo Tomenaide ~ You're Romantic ~
12. Rinne
13. Blue Apple & Red Banana
14. Ashita Kimi ga Nakanai yo ni