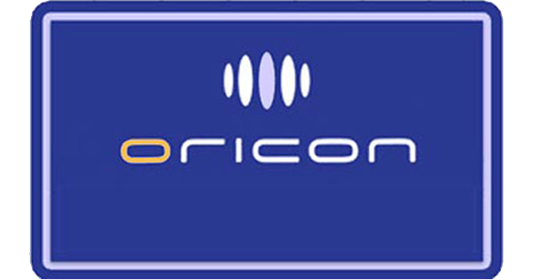 Morning Musume'15 tops the singles chart to start 2016 with single Tsumetai Kaze to Kataomoi / ENDLESS SKY / One and Only. Their 60th single sold of 143,000 copies making it one of their top selling singles since 2003.
Korean unit SHINee tops the first album chart of the year with 4th Japanese album DxDxD selling over 44,000 copies.
Read on for the complete top 10 singles and albums charts.
Singles for December 28th 2015 – January 3rd 2016
| | | | | |
| --- | --- | --- | --- | --- |
| Rank |   Group/Artist | Single Title | Released | Sold |
| 1 | Morning Musume '15 | Tsumetai Kaze to Kataomoi / ENDLESS SKY / One and Only | Dec 29th | 143,030 |
| 2 | Touken Danshi team Sanjo | Touken Ranbu (singles) | Jan 1st 2016 | 21,292 |
| 3 | VOICE by Iyami feat. Osomatsu 6 | SIX SAME FACES ~Konya Hasaiko!!!!! | Dec 16th | 8,689 |
| 4 | AKB48  | Kuchibiru ni Be My Baby  | Dec 9th | 8,440 |
| 5 | Lily White (Suzuko Mimori, Iida Riho, Kusuda Aina) | Omoide Ijyoni Naritakute (Love Live!) | Dec 23rd | 7,547 |
| 6 | HKT48 feat. Kishidan | Shekarashika! | Nov 25th | 5,605 |
| 7 | Ryuseitai (VA) | Ensemble Stars! Unit song vol. 5 | Dec 23rd | 4,052 |
| 8 | Nogizaka46 | Ima, Hanashitai Dareka ga Iru | Oct 28th | 3,925 |
| 9 | Sexy Zone | Colorful Eyes | Dec 16th | 3,783 |
| 10 | L'arc-en-Ciel | Wings Flap | Dec 23rd | 3,487 |
---
Albums for December 28th 2015 – January 3rd 2016
| | | | | |
| --- | --- | --- | --- | --- |
| Rank |   Group/Artist | Album Title | Released | Sold |
| 1 | SHINee | DxDxD | Jan 1st 2016 | 44,921 |
| 2 | Fukuyama Masaharu | Fuku no Oto | Dec 23rd | 44,125 |
| 3 | Touken Danshi team Sanjo | Touken Ranbu (albums) | Jan 1st 2016 | 20,495 |
| 4 | back number | Chandelier | Dec 9th | 18,792 |
| 5 | Gen Hoshino | YELLOW DANCER | Dec 2nd | 11,834 |
| 6 | JUJU | WHAT YOU WANT | Dec 9th | 8,664 |
| 7 | Nakamori Akina | FIXER | Dec 30th | 8,607 |
| 8 | Motohiro Hata | Ao no Kokei | Dec 16th |   |
| 9 | Matsuda Seiko | We Love SEIKO ~ 35th Anniversary All Time Best 50 Song ~ | Dec 9th | 6,775 |
| 10 | AK-69 | Hall Tour 2015 For the Throne | Jan 1st | 5,135 |
Previous Oricon Charts
Source: Oricon