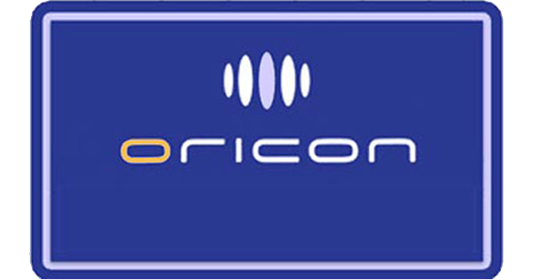 Unit BOYS AND MEN top the singles chart with single Wanna be! selling over 102,000 copies. The Nagoya based boy idol group also known as BOIMEN, 16th single includes opening and ending for their TV drama Shiratori Reiko do Gozaimasu.
Idol unit Juice=Juice as the fictional idol group NEXT YOU hits #3 with single Next Is You! / Karada dake ga otona ni Nattanjanai. The single includes theme and insert song for TV drama Budokan in which they portray the fictional group NEXT YOU.
Anime tied releases have voice actors Aoi Shouta with 5th single Zessei Stargate at #7 and Hayami Saori with 2nd single Installation / Sono Koe ga Chizu ni Naru at #10.
Korean mega-unit BIGBANG tops the albums chart with the Japanese release of MADE SERIES. It's the group's first release in Japan in over 3 years and fans showed their support with over 128,000 copies sold. At #2 is another Korean artist – SUNGMO from Choshinsei with solo album The future with U.
Read on for the complete top 10 singles and albums charts.
Singles for February 1st – 7th 2016
| | | | | |
| --- | --- | --- | --- | --- |
| Rank |   Group/Artist | Single Title | Released | Sold |
| 1 | BOYS AND MEN | Wanna be! | Feb 3rd | 62,519 |
| 2 | Miyama Hiroshi | Shimantogawa | Feb 3rd | 44,787 |
| 3 | NEXT YOU / Juice=Juice | Next is you! / Karada dake ga otona ni Nattanjanai | Feb 3rd | 41,745 |
| 4 | Naoto Inti Raymi | Mirai he | Feb 3rd | 13,837 |
| 5 | Happiness | Sexy Yough Beautiful | Feb 3rd | 13,532 |
| 6 | HKT48 feat. Kishidan  | Shekarashika!  | Nov 25th | 11,671 |
| 7 | Aoi Shouta | Zessei Stargate | Feb 3rd | 11,639 |
| 8 | Blu-BiLLioN | SOS | Feb 3rd | 10,323 |
| 9 | 10COLOR'S | JK ★ dai kakumei no hibi | Feb 3rd | 9,937 |
| 10 | Hayami Saori | Installation / Sono Koe ga Chizu ni Naru | Feb 3rd | 8,408 |
---
Albums for February 1st – 7th 2016
| | | | | |
| --- | --- | --- | --- | --- |
| Rank |   Group/Artist | Album Title | Released | Sold |
| 1 | BIGBANG | MADE SERIES | Feb 3rd | 128,230 |
| 2 | Sungmo (Choshinsei) | The future with U | Feb 3rd | 36,463 |
| 3 | GOT7 | Mori ↑ Gatteo | Feb 3rd | 23,569 |
| 4 | Uehara Hiromi (The Trio Project) | SPARK | Feb 3rd | 12,563 |
| 5 | Tsuyoshi Nagabuchi | Fuji All Night LIve 2015 | Feb 3rd | 11,987 |
| 6 | Yusuke | BEST | Feb 3rd | 10,602 |
| 7 | GRAPEVINE | BABEL, BABEL | Feb 3rd | 6,372 |
| 8 | Katahira Rina | Saiko no Shiuchi | Feb 3rd | 6,178 |
| 9 | VA | Uta Monogatari Series Theme Song Collection | Jan 6th | 6,007 |
| 10 | KAN | 6 x 9 = 53 | Feb 3rd | 5,646 |
Previous Oricon Charts
Source: Oricon