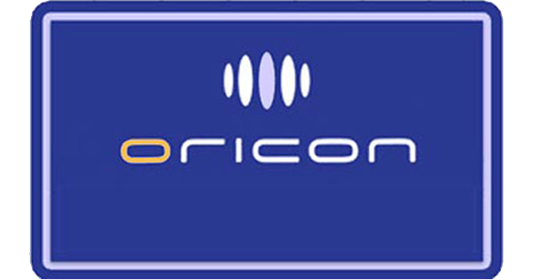 Arashi (嵐) tops the singles chart with 48th single Fukkatsu LOVE (復活LOVE) selling over 485,000 copies. Korean unit BTOB hits #2 with 4th Japanese release Dear Bride. Another Korean unit Choshinsei (Supernova) lands at #3 with Japanese single Mata Kimi to….
Topping the album chart is Sexy Zone with 4th original album Welcome to Sexy Zone selling over 110,000 copies.
Read on for the complete top 10 singles and albums charts.
Singles for February 22nd – 28th 2016
| | | | | |
| --- | --- | --- | --- | --- |
| Rank |   Group/Artist | Single Title | Released | Sold |
| 1 | Arashi | Fukkatsu LOVE | Feb 24th | 485,006 |
| 2 | BTOB | Dear Bride | Feb 24th | 94,230 |
| 3 | Choshinsei | Mata Kimi to… | Feb 24th | 48,166 |
| 4 | U-KISS | Kissing to feel | Feb 24th | 34,007 |
| 5 | Block B | Jackpot | Feb 24th | 25,683 |
| 6 | Fudanjuku | Tomodachi to Yoberu Kimi e | Feb 17th | 21,318 |
| 7 | TOKIO | fragile | Feb 24th | 19,121 |
| 8 | Kamiya Hiroshi | Danger Heaven? | Feb 24th | 18,904 |
| 9 | PASSPO☆ | Mr. Wednesday | Feb 24th | 14,719 |
| 10 | DOG in The Parallel World Orchestra | BLACK Bulldog / Labrador Orchestra | Feb 24th | 12,697 |
---
Albums for February 22nd – 28th 2016
| | | | | |
| --- | --- | --- | --- | --- |
| Rank |   Group/Artist | Album Title | Released | Sold |
| 1 | Sexy Zone | Welcome to Sexy Zone | Feb 24th | 110,905 |
| 2 | Fukuyama Jun & Sakurai Takahiro (CV) | Mr. Osomatsu CD Series Osomatsu & Ichimatsu | Feb 24th | 38,090 |
| 3 | E-girls | E.G. SMILE BEST | Feb 10th | 18,780 |
| 4 | amazarashi | Sekai Shuusoku ni Ichi Ichi Roku | Feb 24th | 17,762 |
| 5 | Sonar Pocket | Sonapokeizumu 6 | Feb 24th | 16,899 |
| 6 | BIGBANG  | MADE SERIES  | Feb 3rd | 14,278 |
| 7 | ZARD | ZARD Forever Best 25th Anniversary | Feb 10th | 13,949 |
| 8 | MAN WITH A MISSION | The World's On Fire | Feb 10th | 11,858 |
| 9 | Soken Masayoshi | Heavensward: FINAL FANTASY XIV OST | Feb 24th | 10,682 |
| 10 | BUMP OF CHICKEN  | Butterflies  | Feb 10th | 10,416 |
Previous Oricon Charts
Source: Oricon