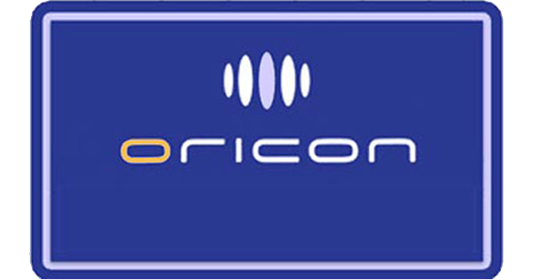 NEWS tops the singles chart with Hikari no Shizuku / Touch selling over 148,000 copies. Track Hikari no Shizuku has tie-up as theme for Fuji TV drama series Kasa wo Motanai Aritachi wa.
Landing at #2 is fictional unit BiBi from Love Live! School Idol Project with single Sakkaku CROSSROADS featured in their mobile app game. Unit BiBi is voice actors Nanjo Yoshino (Ayase Eri), Pile (Maki), and Sora Tokui (Niko). Sister unit Lily White (Suzuko Mimori, Iida Riho, Kusuda Aina) climbs back to #10 with their single Omoide Ijyoni Naritakute also featured in the game.
Album chart is topped by miwa with compilation album Ballad Collection ~ Graduation ~. Landing at #2 is Koda Kumi also with a ballad collection album WINTER of LOVE.
Read on for the complete top 10 singles and albums charts.
Singles for January 18th – 24th 2016
| | | | | |
| --- | --- | --- | --- | --- |
| Rank |   Group/Artist | Single Title | Released | Sold |
| 1 | NEWS | Hikari no Shizuku / Touch | Jan 20th | 148,221 |
| 2 | BiBi | Sakkaku CROSSROADS | Jan 20th | 51,352 |
| 3 | SMAP | Sekai ni Hitotsu Dake no Hana | March 5th 2003 | 46,856 |
| 4 | Yumemiru Adolescence | Maijene! | Jan 20th | 22,160 |
| 5 | Inaba Hiroshi (B'z) | Hane | Jan 13th | 12,695 |
| 6 | Sonar Pocket | best friend | Jan 20th | 12,601 |
| 7 | Stella Beats | Hoshizora Symphony | Jan 20th | 9,289 |
| 8 | CANDY GO!GO! | overdrive / Taisetsuna Oshirase | Jan 20th | 8,484 |
| 9 | KANA-BOOM | Run and Run | Jan 20th | 4,543 |
| 10 | Lily White | Omoide Ijyoni Naritakute | Dec 23rd | 4,310 |
---
Albums for January 18th – 24th 2016
| | | | | |
| --- | --- | --- | --- | --- |
| Rank |   Group/Artist | Album Title | Released | Sold |
| 1 | miwa | Ballad Collection ~ Graduation ~ | Jan 20th | 32,618 |
| 2 | Koda Kumi | WINTER of LOVE | Jan 20th | 23,096 |
| 3 | Suga Shikao | THE LAST | Jan 20th | 19,716 |
| 4 | Gesu no Kiwami Otome | Ryoseibai | Jan 13th | 15,900 |
| 5 | SKY-HI (AAA) | Catharsis | Jan 20th | 13,366 |
| 6 | Yuchun | Anata no saifu ni wa dore dake no ai ga arimasu ka | Jan 20th | 11,021 |
| 7 | Yuzu | TOWA | Jan 13th | 10,441 |
| 8 | back number | Chandelier | Dec 9th | 9,919 |
| 9 | VA | Uta Monogatari Series Theme Song Collection | Jan 6th | 9,172 |
| 10 | Gen Hoshino | YELLOW DANCER | Dec 2nd | 8,682 |
Previous Oricon Charts
Source: Oricon