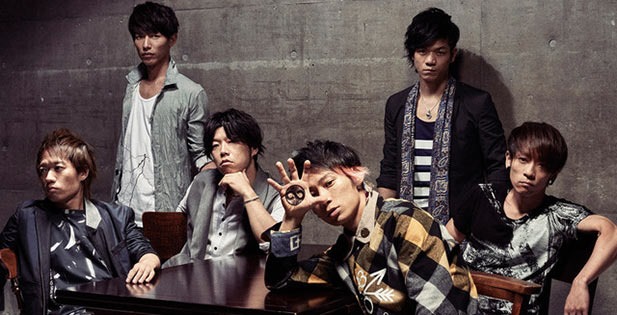 UVERworld announced titles and contents for new double a-side single WE ARE GO / ALL ALONE. Their 29th single's track WE ARE GO gets tie-up as opening theme for anime Puzzle & Dragons X (パズドラクロス). The single is planned for July 27th 2016 release.
Band UVERworld celebrated their 15th anniversary since forming and 10th anniversary since debut in 2015. They last released special anniversary single I LOVE THE WORLD on August 26th 2015. Previously UVERworld released 27th single Boku no Kotoba de wa nai Kore wa Bokutachi no Kotoba  (僕の言葉ではない これは僕達の言葉) (2015.05.27) with tie-up as opening theme for season one of anime The Heroic Legend of Arslan (Arslan Senki, アルスラーン戦記).
More UVERworld news – band leader TAKUYA∞ announced on June 19th 2016 that he was recently married.
Anime Puzzles & Dragons X (パズドラクロス) from Studio Pierrot is part of new project that includes Nintendo 3DS game and manga. The game releases July 28th 2016 and the manga started in May 2016.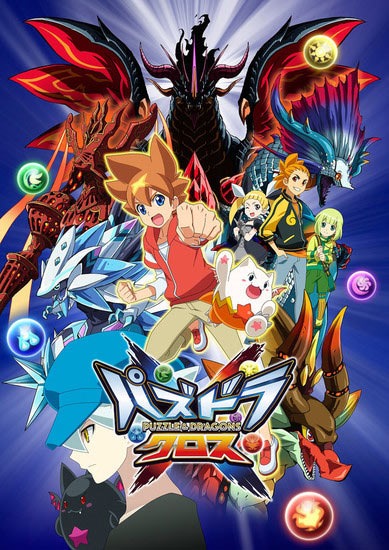 The anime airs starting July 4th 2016 on TV Tokyo in Japan. Tomita Shiroi sings the ending theme Color FULL Combo! (カラーFULLコンボ!).
Single WE ARE GO / ALL ALONE Limited edition's DVD includes live performances from their 2015 Kobe World Hall Otoko Matsuri.
Bonus postcard included with either edition while supplies last.
UVERworld – WE ARE GO / ALL ALONE – release date July 27th 2015
| | |
| --- | --- |
| Limited [CD+DVD] (¥1574) | Regular [CD] (¥1204) |
[CD]
1. WE ARE GO
2. ALL ALONE        
3. Colors of the Heart (Live at Marine Messe Fukuoka 2015.12.30)
4. Kokoro ga Sasu Basho to Kuchiguse Soshite Kimi ga Tsuite Kuru (心が指す場所と口癖 そして君がついて来る) (Live Zepp Tokyo 2008.06.02)

[DVD]
1. Live Kobe World Hall Otoko Matsuri 2015
– Collide
– PRAYING RUN no Eizo o Shuroku!