November 29, 2011
-
toyNN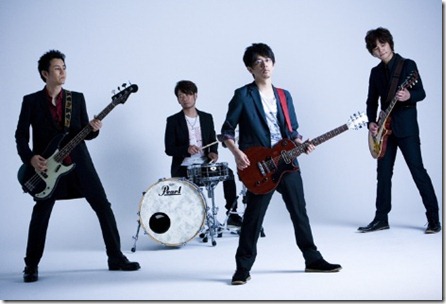 ASIAN KUNG-FU GENERATION has announced details of their new best song album and set a release date of January 18th 2012. Titled "BEST HIT AKG" has 17 tracks including their single "Marching Band" that releases on November 30th. Jacket cover and track details follow,
"BEST HIT AKG" takes 16 songs selected from the past singles, 2 mini-albums, and 6 albums released by the group and the newest single "Marching Band" for the total of 17 tracks.
It will come in 2 editions, a Regular CD only and a Limited with bonus DVD titled "Return To The Basics vol.1" that contains footage going back to AKG's first album"Kimi Tsunagi Five M" , live studio work, and more. Only one jacket cover has been released so not known yet how the Limited/Regular covers will differ.
To support the release of their best album the group will hit the concert arenas for live performances in February at Nippon Budokan and Osaka Castle Hall, details below.
BEST HIT AKG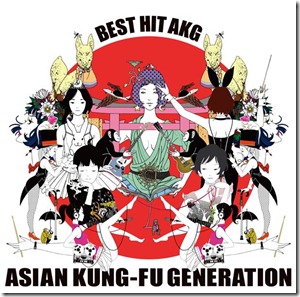 [CD]

1. Haruka Kanata
2. Mirai no Kakera
3. Understand
4. Kimi to Iu Hana
5. Rewrite
6. Kimi no Machi Made
7. Loop & Loop
8. Blacked out
9. Blue Train
10. Aru Machi no Gunjō
11. After Dark
12. Korogaru Iwa, Kimi ni Asa ga Furu
13. Mustang
14. Fujisawa Loser
15. Shinseiki no Love Song
16. Solanin
17. Marching Band
"ASIAN KUNG-FU GENERATION 'BEST HIT AKG'"
February 22, 2012 (Wednesday) at Nippon Budokan, Tokyo 18:00
February 23, 2012 (Thursday) at Nippon Budokan, Tokyo 18:00
February 26, 2012 (Sun) Osaka Castle Hall in Osaka 17:00
Source: natalie