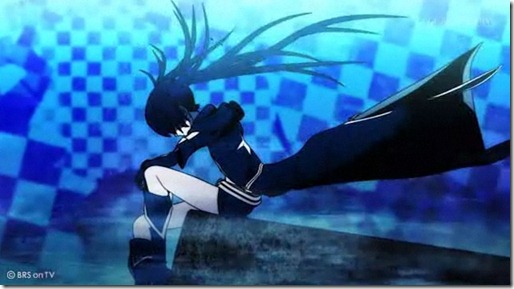 The website for this winter's Black Rock Shooter (BRS) anime series has a new PV video posted. Hit the link to check it out. The reveals about 40 seconds of action and lists credits for the staff involved in producing the anime. The BRS anime will premiere in the Noitamina timeslot of Fuji TV starting January 2012.
The anime series brings back most all who worked on the BRS OVA including director Shinobu Yoshioka and Animation production by Ordet. One change is story/script writer for the anime will be Mari Okada. She comes with a lot of anime scripts to her credit: Black Butler, Hanasaku Iroha, Vampire Knight, Gosick, and Otome Yokai Zakuro to only list a few. A strong team for what should be a hit anime.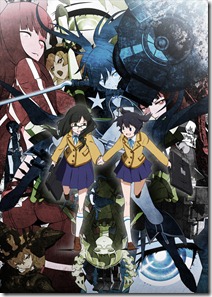 Black Rock Shooter (BRS) began as an image design by huke, that inspired a popular Hatsune Miku song from composer ryo (supercell), all which spawned figures and OVA in 2010. Since then the franchise has 2 manga stories in publication and a PSP game released in Japan this past August.
Original Character Design: huke
Music: ryo
Studio: Ordet/Sanzigen
Director: Shinobu Yoshioka
CG Battle Director: Hiroyuki Imaishi
Series Script: Mari Okada
Animation Director: Yusuke Yoshigaki
Source and image: BRS official website