December 21, 2011
-
toyNN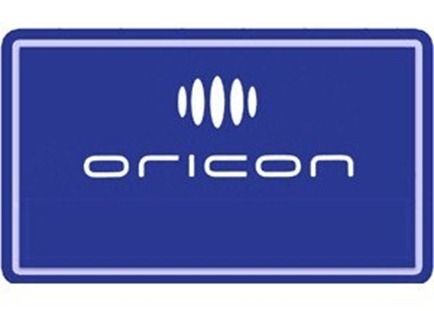 The singles top spot easily went to Kis-My-Ft2 and their second single "We never give up!" with more than 245,000 sold. Even though Kis-My-Ft2 has been around since 2005 their major label debut was just this past August and their popularity can't be questioned as the group was also named 'rookie of the year' for total sales ranking by Oricon.
UVERworld and their single "Baby Born & Go/Kinjito" landed in the 2nd spot. And still showing the power of K-ON! the opening and ending theme singles for the K-ON! movie stayed on the charts for the second week dropping to the 9th and 10th spots.
On the album side there were limited new releases for the week though Korean Group Big Bang released their "The Best of BIGBANG" and landed in the number 2 spot. Top spot went to KARA with their album "Super Girl" which has charted now for 4 weeks, never worse than 3rd on the weekly rankings.
Complete top 10 single and album charts follow,
Singles for December 12th – 18th
| | | | | |
| --- | --- | --- | --- | --- |
| Rank | Group/Artist | Single Title | Released | Sold |
| 1 | Kis-My-Ft2 | We never give up! | Dec 14th | 245,572 |
| 2 | UVERworld | Baby Born & Go/Kinjito | Dec 14th | 53,369 |
| 3 | AKB48 | Ue kara Mariko | Dec 7th | 45,725 |
| 4 | Namie Amuro | Sit! Stay! Wait! | Dec 7th | 28,384 |
| 5 | U-KISS | Tick Tack | Dec 14th | 27,511 |
| 6 | Emi Takei | Koisuru Kimochi | Dec 14th | 22,226 |
| 7 | DEEP | True Love | Dec 14th | 12,167 |
| 8 | The Cro-Magnons | Raiu Kekkou | Dec 14th | 11,043 |
| 9 | Ho-kago Tea Time (K-ON! character band) | Singing! | Dec 7th | 10,673 |
| 10 | Ho-kago Tea Time (K-ON! character band) | Unmei♪wa♪Endless! | Dec 7th | 10,460 |
Albums for December 12th – 18th
| | | | | |
| --- | --- | --- | --- | --- |
| Rank | Group/Artist | Album Title | Released | Sold |
| 1 | KARA | Super Girl | Nov 23rd | 44,260 |
| 2 | BIGBANG | The Best of BIGBANG | Dec 14th | 30,443 |
| 3 | Kubota Toshinobu | THE BADDEST ~Hit Parade~ | Nov 23rd | 29,317 |
| 4 | Yuki Saori & Pink Martini | 1969 | Oct 12th | 20,070 |
| 5 | Various Artists | The Best of Detective Conan 4 | Dec 14th | 19,504 |
| 6 | Perfume | JPN | Nov 30th | 17,782 |
| 7 | Kamiya Hiroshi | Harezora | Dec 14th | 16,909 |
| 8 | Sandaime J Soul Brothers  | TRIBAL SOUL | Dec 7th | 16,299 |
| 9 | JUJU | DELICIOUS | Nov 30th | 13,469 |
| 10 | MISIA | MISIA no Mori Forest Covers | Dec 14th | 13,019 |
Source: Oricon