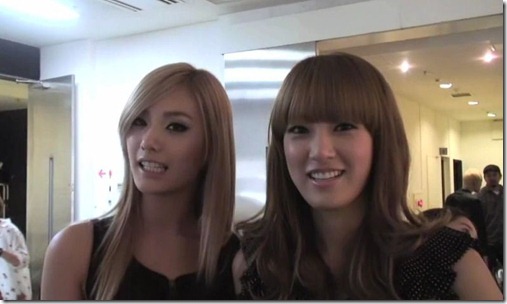 AFTERSCHOOL has revealed a pair of video clips that are part of the DVDs that accompany the Limited editions of their first Japanese album "PLAYGIRLZ". One video is a song clip preview for "AFTERSCHOOL JAPAN PREMIUM PARTY -Bang! Bang! Bang! – Live at Akasaka Blitz" that comes with the Limited edition and the other is a preview of the "Japan 1st Year" off shoot video that is part of the DVD that comes with the CD+DVD edition. Check out the videos that follow,
"PLAYGIRLZ" release details were previously posted [here] at Comtrya Sugoi and the album is set to hit stores on March 14th.
The "Japan 1st year" off-shoot video has some great clips of the girls struggling with their Japanese – funny and kawaii.
AFTERSCHOOL Official website (Japan)