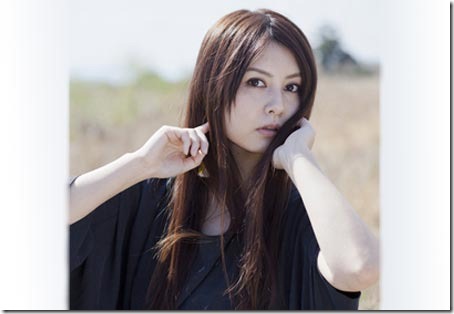 ~ Music video revealed – jump ~
The new single "Signal Graph" from Annabel has its official track list and anime themed cover jacket revealed. The single is featured as opening theme song for summer anime Koi to Senkyo to Chocolate (Love, Election, and Chocolate). Previously we reported the single along with the new single from Ceui that will be used as the closing theme for the anime. "Signal Graph" is set for release on July 25th – updated release information follows.
Argentine singer Annabel is well known for providing anime theme songs and most recently provided "Above your hand" as the ending theme for Spring anime Sankarea and song "anamnesis" used as ending theme for Winter anime Another. Previously Annabel and singer Nagi Yanagi formed the duo Binaria and between 2007-2011 they released several singles and albums.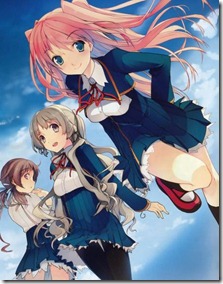 Anime Love, Election, and Chocolate is adapted from adult PC game and follows Yuki Ojima at the huge Takafuji Private Academy that has over 6,000 students. He and seven others are members of a food research club who leisurely spend their club time not doing much of anything. He soon learns that the likely winner for student council president has proposed to abolish clubs that have no merit – the only way Yuki can save his club is to run in the election and win! The anime airs beginning July 5th on TBS.
For "Signal Graph" Annabel provides the lyrics for both the title song and coupling track, collaborating with myu for composition and musical arrangement. Also the coupling track "STEP AHEAD" will be used as a opening theme for the new PSP game adaption of Koi to Senkyo to Chocolate.
The ending theme song "Kaze no Naka no Prim Rose" by Ceui – release details are reported in a follow-up article here.
Annabel – "Signal Graph" –  release date July 25th 2012
Signal Graph [CD] (¥1200)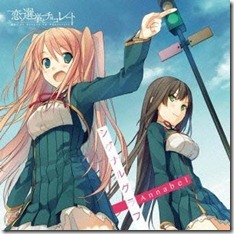 [CD]
1. Signal Graph
2. STEP AHEAD
3. Signal Graph (off vocal)
4. STEP AHEAD (off vocal)