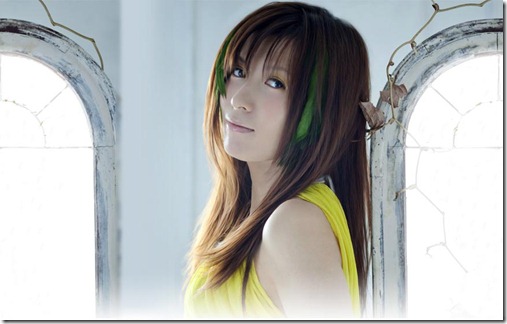 Ceui has updated the release information for new single "Kaze no Naka no Prim Rose" that will be featured as the ending theme for Summer anime Koi to Senkyo to Chocolate (Love, Election, and Chocolate). Previously we reported the early release details here and now the anime themed cover jacket and full track list have been been revealed. The single comes out August 8th – updated release details follow.. 
Ceui who released her 2nd album "Labyrinthus" on June 20th, has provide other anime theme songs such as "Stardust Melodia" featured as ending theme for last year's anime Horizon in the Middle of Nowhere and "Last Inferno" used as ending theme for anime The Legend of the Legendary Heroes (2010).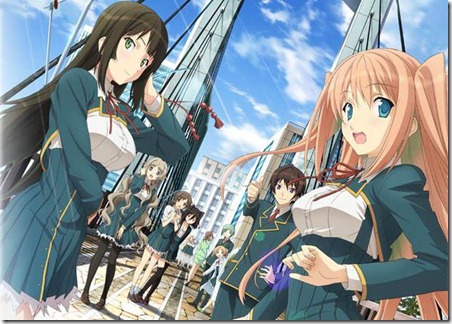 Love, Election, and Chocolate is adapted from adult PC game and follows Yuki Ojima at mega Takafuji Private Academy with over 6,000 students. He and seven others are members of a food research club and leisurely spend their club time not doing much of anything. When he learns that the front-runner in the election for the next student council president proposes to abolish clubs that have no merit Yuki decides to run in the election. The anime airs in Japan beginning July 5th on TBS.
Ceui also provided song "Jewelry Time" used as the theme song for the PC game "Koi to Senkyo to Chocolate".
On her new single both the title track and coupling song "Amorossia" are a collaboration between Ceui and Kodaka Kotarou. With Ceui providing the lyrics, Kodaka providing the musical arrangement, and both worked on the songs' composition.
Information on the opening theme song "Signal Graph" by Annabel can be found here.
Ceui – "Kaze no Naka no Prim Rose" release date August 8th 2012
Kaze no Naka no Prim Rose [CD] (¥1200)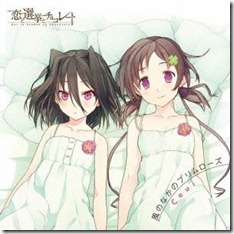 [CD]
1. Kaze no Naka no Prim Rose
2. Amorossia
3. Kaze no Naka no Prim Rose (off vocal)
4. Amorossia (off vocal)
Love, Election, and Chocolate Official website