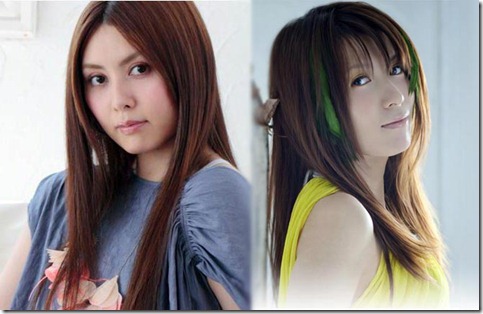 Singer/songwriter Annabel and singer Ceui are joining to provide the theme songs for anime OVA Hanayaka Nari, Waga Ichizoku (Hanayaka). Annabel with song "Phantasmagoria" featured as the opening theme and Ceui with song "Shall We Dance" featured as the ending theme for the anime. The single "Phantasmagoria / Shall We Dance" is scheduled for release on January 23rd – read on for more details.
Annabel is getting ready to release her first solo album "miniscape". The album includes 14 tracks with over half having been featured as theme songs for either anime or game releases. Annabel's album "miniscape" hits stores on November 28th – more details here.
Ceui most recently released single "Kaze no Naka no Prim Rose" that was featured as the ending theme for Summer anime Koi to Senkyo to Chocolate (Love, Election, and Chocolate). The single came out August 8th – release details reported here. Ceui has also announced a new album "Rapsodia" which is scheduled for release on December 26th.
PSP game Hanayaka Nari, Waga Ichizoku is a dating/adventure game targeted at female players produced by Idea Factory and was first released in 2010. The game is set in the Taishou era (1912-1926) and presents the story of Haru Asagi who works as a maid of the powerful Miyanomori family. The family head suddenly announces that he is retiring and now one of his six sons must assume control.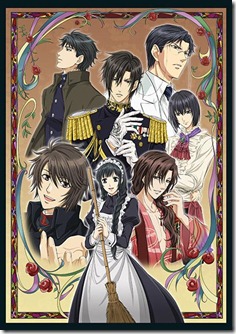 The anime OVA adaption will release to two parts – part one runs for 50 minutes and comes in a limited edition in special packaging artbox designed by Yuuya and includes an original drama CD by original scenario writer Ayumi Takagi, a booklet with the script for the drama CD and an original story by Takagi, a Christmas card drawn by animator Maki Fujioka, and an advance ticket application for a Hanayaka Nari, Waga Ichizoku event February 3rd (more details linked below). The OVA also comes in a regular edition that adds the Christmas Card bonus. Part one of Hanayaka releases December 21st 2012 and part 2 is tentatively scheduled for March 14th 2013. More details available at the official website for Hanayaka (link below).
The single "Phantasmagoria / Shall We Dance" comes on one Regular CD-only edition.
Annabel x Ceui – "Phantasmagoria / Shall We Dance" – release date January 23rd 2013
Regular [CD] (¥1200)


[CD]
1. Phantasmagoria
2. Shall We Dance
3. Phantasmagoria (off vocal)
4. Shall We Dance (off vocal)
Hanayaka Nari, Waga Ichizoku Anime Official website