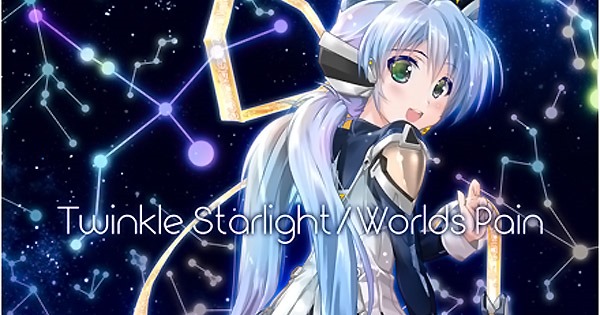 Sasaki Sayaka (佐咲紗花) provides theme song Twinkle Starlight for anime planetarian (planetarian~ちいさなほしのゆめ~). The song releases on special single that also includes the anime's image song Worlds Pain by Ceui. Single Twinkle Starlight / Worlds Pain comes on one anime themed edition hitting stores July 27th 2016.
Singer and songwriter Sasaki Sayaka (34) most recently released single FEEL X ALIVE on April 27th 2016. Her 13th single has tie-up as opening theme for anime BAKUON!! (ばくおん!!).
(Sasaki Sayaka/Ceui)
Anime planetarian: Chiisana Hoshi no Yume (planetarian~ちいさなほしのゆめ~) is adapted from visual novel by Key – planetarian ~ the reverie of a little planet~. Its planned as a 5 episode project plus a movie planetarian: Hoshi no Hito with all new continuation story.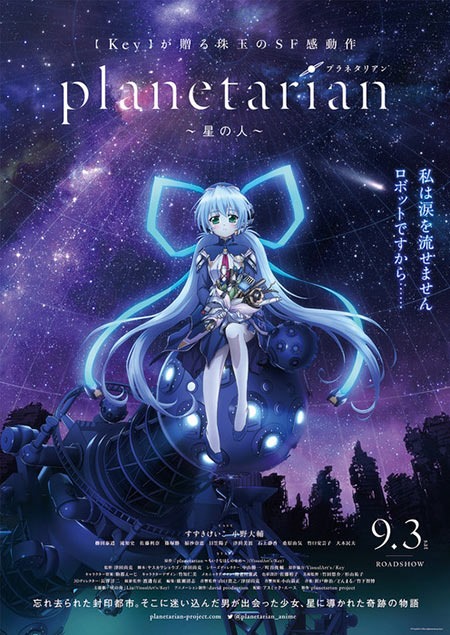 The anime started July 7th 2016 on multiple internet streaming providers (LINE, NicoNico, Netflix(jp), Amazon(jp), Funimation, and others).
The movie is planned for a September 3rd 2016 theater premiere. Singer Lia provides the movie's theme song Hoshi no Fune (星の舟).
Single Twinkle Starlight / Worlds Pain comes on one CD-only edition with illustrated jacket cover. Preview videos for both songs and anime trailer after the release details
Sasaki Sayaka / Ceui – Twinkle Starlight / Worlds Pain – release date July 27th 2016
| | |
| --- | --- |
| Regular [CD] (¥1200) |   |
[CD]
1. Twinkle Starlight (Sasaki Sayaka)
lyrics: Okano Toya, composer: Donmaru, arranger: Morito Shoji

2. Worlds Pain (Ceui)
lyrics: Sakigake, music: Takeshita Tomohiro

3. Twinkle Starlight (TV-size)
4. Twinkle Starlight (off vocal)
5. Worlds Pain (off vocal)
Lia / Kitazawa Ayaka – Hoshi no Fune / Gentle Jena – release date September 21st 2016
| | |
| --- | --- |
| Regular [CD] (¥1200) | |
[CD]
1. Hoshi no Fune (星の舟)  (Lia)
2. Gentle Jena (Kitazawa Ayaka)
3. Hoshi no Fune (off vocal)
4. Gentle Jena (off vocal)