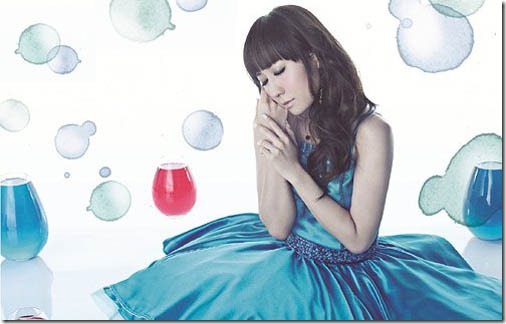 Ayahi Takagaki has updated the release details for her new single "Tsuki no Namida" (Tears of the Moon) which is featured as the opening theme for PSP game "Jyuzaengi Engetsu Sangokuden". The single is her 5th single and is offered in two editions a Limited with bonus DVD and a Regular CD-only edition. Previously we posted early release details on her single which is set to hit stores on June 13th – the updated release details follow,
Ayahi Takagaki is part of the successful seiyuu-singing group Sphere along with Aki Toyosaki, Minako Kotobuki, and Haruka Tomasu. The four are currently featured in Spring anime Natsuiro Kiseki which was developed for them and began airing April 5th on MBS. Details on Sphere's new single and opening theme song for Natsuiro Kiseki were previously posted here.
The single is offered in two editions:
– Limited with bonus DVD that includes music video and TV spots. Application flyer for purchasers of this item and Takagaki's DVD/BD release "First Concert Tour ~Memoria x Melodia~".
– Regular CD-only. Includes same application flyer as Limited.
First Press versions of both add a bonus photo (sample) and different packaging.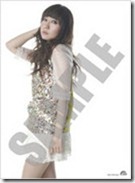 RPG romance game "Jyuzaengi Engetsu Sangokuden" is scheduled for release on May 24th and features a main character who is half human half cat-demon and looks to be set in China's Three Kingdoms period.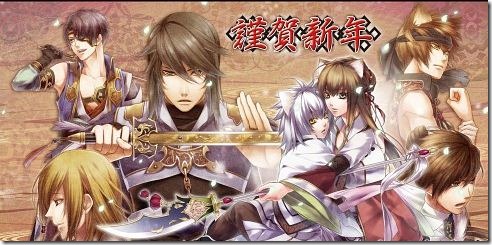 The song was composed by legendary video game composer Uematsu Nobuo (Final Fantasy).
Ayahi Takagaki – "Tsuki no Namida" – release date June 13th 2012
Limited [CD+DVD] (¥1800)


Regular [CD] (¥1300)


[CD]
1. Tsuki no Namida
2. Na mo nai Hana
3. Think of Me 
[DVD]
1. Tsuki no Namida (music video)
2. Tsuki no Namida (TV promo spots)
[CD]
1. Tsuki no Namida
2. Na mo nai Hana
3. Think of Me
Sphere Official website (Planet Sphere)