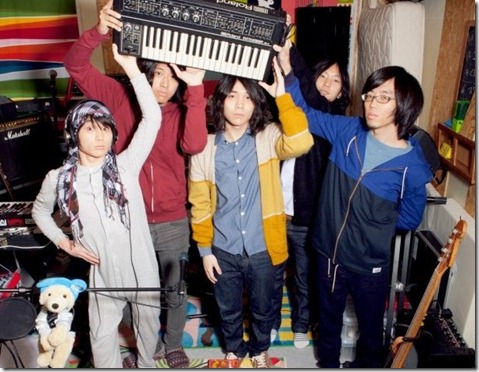 On the rise rock band Galileo Galilei has announced a national solo tour in support of their new album "PORTAL". This second album from Galileo Galilei is set for release on January 25th and the tour will hit 6 cities across Japan beginning up in Sapporo on March 17th and ending in Tokyo on April 28th. Tour dates and detail follow,
The band also reported they will hold a launch party before the tour which will make full use of synthesizers with a mini-live concert and talk session follows. No date or location announced yet.
Get the release details on Galileo Galilei's 2nd album "PORTAL" previously posted here.
Galileo Galilei's most recent single "Asu e" released on December 7th was featured as the first opening theme to anime "Mobile Suite Gundam AGE" – details here.
Galileo Galilei 2nd album "PORTAL" national solo tour
March 17, 2012 (Sat) Cube Garden Hokkaido, Sapporo
OPEN 17:30 / START 18:00
March 22, 2012 (Thur) ELL Aichi, Nagoya
OPEN 18:30 / START 19:00
March 25, 2012 (Sun) DRUM SON, Fukuoka
OPEN 17:30 / START 18:00
March 27, 2012 (Tue) DIME, Takamatsu
OPEN 18:30 / START 19:00
April 14, 2012 (Sat) Hatch Namba, Osaka
OPEN 17:00 / START 18:00
April 28, 2012 (Sat) Zepp Tokyo, Tokyo
OPEN 17:00 / START 18:00
Source: natalie