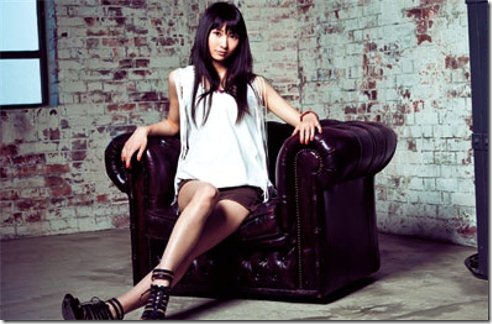 ~ Updated release information and music video ~
Voice actress/singer Haruka Tomatsu has announced her first single of 2012 "Yume no Sekai" which will be featured as the ending theme for summer anime Sword Art Online. Tomatsu will also voice one of the main characters Asuna in the anime. Her new single, the first in over a year and 9th overall, comes in three editions and is set for release on July 25th. More release details follow.
Haruka Tomatsu is also part of seiyuu singing group Sphere – along with Aki Toyosaki, Ayahi Takagaki, and Minako Kotobuki. The group is preparing to release their 3rd album "Third Planet" on July 11th check out the updated release details here.
Anime Sword Art Online places the characters inside an online virtual reality game where they are trapped and fighting to end the game to free themselves. The anime begins July 7th in Japan on station Tokyo MX – unknown yet if it will be streamed outside of Japan. Video preview follows after the single release details.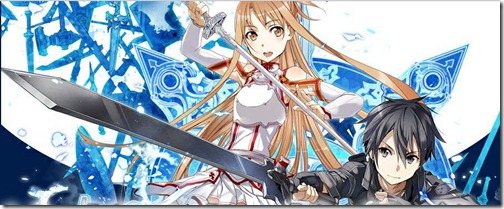 The opening theme for the anime will feature a new single from LiSA – "crossing field" – check out the release information here.
Preview trailer video for Sword Art Online follows below the single's release information.
Single "Yume no Sekai" comes in three editions:
– Limited with bonus DVD that includes music video for the title track (additional tracks may be announced) and flyer.
– Limited Pressing anime theme available until the end of September, CD-only.
– Regular CD-only.
Release details are still incomplete, full track list, jacket covers, and other possible bonuses will be announced later so check back to Comtrya Sugoi for updates.
Haruka Tomatsu – "Yume no Sekai" – release date July 25th 2012
Limited [CD+DVD] (¥1800)


Limited Pressing anime [CD] (¥1300)


[CD]
1. Yume no Sekai
2. tba
3. tba
[DVD]
1. Yume no Sekai (music video)
[CD]
1. Yume no Sekai
2. tba
3. tba
Regular [CD] (¥1300)


 
CD]
1. Yume no Sekai
2. tba
3. tba
 
Sword Art Online Special promo/contest site
Sword Art Online Official website