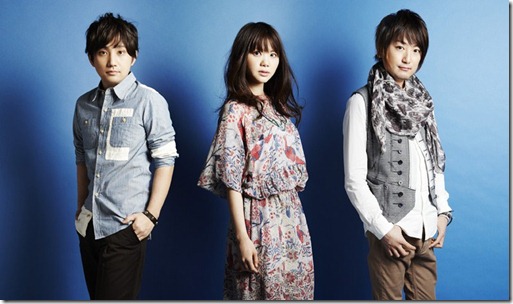 Ikimonogakari new single "Haruuta", written specifically for the current anime movie of the Detective Conan franchise, is due out this week on April 25th. "Detective Connan: 11 Hitome no Striker" movie opened in theaters on April 14th and over half a million went to see it opening weekend ranking it easily in the #1 spot. We previously wrote about this single and movie before many details were announced. Full details on the single follow,
The single is offered in one Regular CD-only edition with only the title track. A First Press version is available that adds an Ikimonogakari trading card.
Ikimonogakari – "Haruuta" – release date April 25th 2012
Regular [CD] (¥570)

[CD]
1. Haruuta
2. Haruuta ( off vocal )
Detective Conan 11 Hitome no Striker movie Official website.