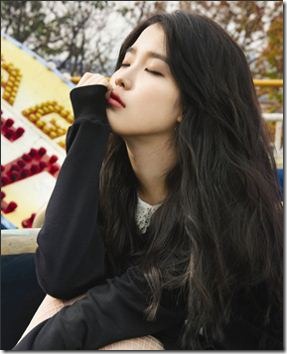 ~ Updated details and music video posted ~
Korean idol/singer IU has announced her 2nd Japanese single "You and I" which is a follow up to her first single released in Japan "Good Day" back on March 21st. This single was previously released in Korean, which charted #1, and the Japanese version is set to hit stores on July 18th.  IU (Aiyu) (19yr) has been a very popular force since debuting in Korean and with a powerful voice as risen to a #1 charting solo female artist this past year. More details on her new Japanese single follow,
"You and I" will be offered in three editions:
– Limited A with bonus DVD that includes the music video for title track and footage from IU's live events held around Japan this Spring.
– Limited B with bonus DVD that includes the music video and off shoot making-of footage for the title track.
– Regular CD-only with bonus track off-vocal version of "You and I"
Coupling track isn't yet announced, nor are any possible bonuses – cover jackets are still being produced – so check back to Comtrya Sugoi for updates.
Music video for IU's first Japanese single "Good Day" follows below the new single release details…
IU – "You and I" – release date July18th 2012
Limited A [CD+DVD] (¥2300)


Limited B [CD+DVD] (¥1800)


[CD]
1. You and I
2. (to be announced)
[DVD]
1. You and I (music video)
2. IU Friendship Showcase ~Spring 2012~
[CD]
1. You and I
2. (to be announced)
[DVD]
1. You and I (music video)
2. You and I (off shoot)
Regular [CD] (¥1100)


[CD]
1. You and I
2. (to be announced)
3. You and I (off vocal)
IU – "Good Day" – released March 21st 2012