TV Asahi's music show "MUSIC STATION" guest lineup for the Friday February 3rd airing has just been released – Avril Lavigne (!!), ayaka (second week in a row) , Chatmonchy, YUKI, and A.B.C-Z – are all set to perform. More details on the performances follow,
A bit rare to have an American performer on MUSIC STATION but Avril Lavigne will be on and perform her song "Smile" which is off of her Japanese released double album "Goodbye Lullaby Japanese Original Ver. Limited" back on December 21st 2011.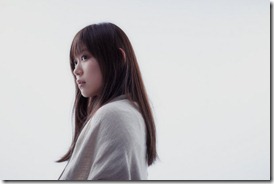 Also on the show for the second week in row is comeback idol ayaka. She'll be performing "Hajimari no toki" which is the featured track from her first album in over 2 years, "The beginning" [release details]
Enjoy their live performance on MUSIC STATION!
MUSIC STATION – TV Asahi on February 3rd, 2012 (Friday) 20:00 to 20:54


Avril Lavigne – "Smile"
Album – "Goodbye Lullaby Japanese Original Ver. Limited"
December 21st 2011


ayaka – "Hajimari no toki"
Album – "The Beginning" 
February 1st 2012
 


Chatmonchy – "Mangetsu ni Hoero"
Single -"Mangetsu ni Hoero"
February 1st 2012


A.B.C-Z – "Za ABC -5stars-"
DVD – "Za ABC -5stars-"
February 1st 2012


YUKI – "Wonder Line"
Album -"POWERS OF TEN"
February 1st 2012
Source: MUSIC STATION TV Asahi Official Website