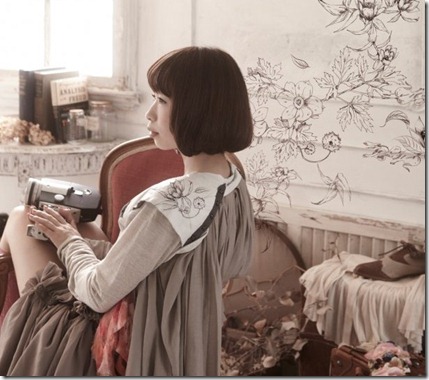 Singer Nagi (Yanagi Nagi) who previously worked with supercell as a guest vocalist is set to release her debut single "Vidro Moyou" on February 29th 2012. The title track "Vidro Moyou" is featured as the ending theme to current Winter anime "Ano Natsu de Matteru". Release details follow,
Nagi started her musical career at live houses and on the web beginning in 2006. She later became a hot topic when coupled with supercell for version of their hit Hatsune Miku song "MELT" and for anime Bakemonogatari opening theme "Kimi no Shiranai Monogatari"
The debut release is long awaited from Nagi and the title track is a lush melody, finished in an impressive pop tune. The coupling is track, "concent" is an original song written by Nagi.
After the single release on March 10th, Nagi will hold a CD theme song launch event "Ano Natsu de Matteru" at anime shop in Moriya, Ibaraki – WonderGOO – where Nagi meet fans, sign copies of the CD, and will perform a mini-live in store.
Regular [CD] (¥1260)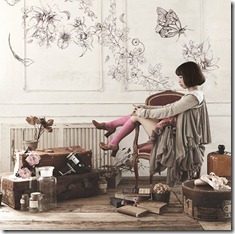 [CD]
1. Vidro Moyou
2. concent
3. Vidro Moyou (off vocal)
4. concent (off vocal)

CD launch event "Ano Natsu de Matteru"
March 10, 2012 WonderGOO shop Moriya, Ibaraki (Sat 2:00pm)
Source: natalie