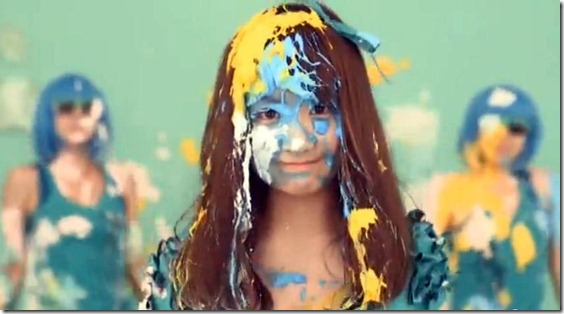 Natsuko Aso new single "Fighting Growing Diary" is set for release today and she has just exposed the full music video. Previously the release information and teaser video was reported for her 10th single which is featured as the second ending theme for anime TV series Cardfight!! Vanguard Asia Circuit Hen. The single's official release date is July 25th – music video follows.
Natsuko Aso's previous singles have anime tie-ins including her 6th single "Diamond Star" which was featured as the first ending theme for the original Cardfight!! Vanguard anime TV series. Other selected singles featured in anime – "Programming for non-fiction" featured in Modern Magic Made Simple, "Eureka Baby" featured in second season of Baka to Test, and her most recent single "Lovely Girls Anthem" (release details) featured in second season of Tantei Opera Milky Holmes.
Fans in Japan can see Natsuko live at her "Natsuko Wasshoi! HAPPY Birthday 2012" on July 28th 4:30pm at duo MUSIC EXCHANGE, Tokyo.
Enjoy the fun music video for her new single "Fighting Growing Diary" below the release details…
Natsuko Aso – "Fighting Growing Diary" – release date July 25th 2012
Limited [CD+DVD] (¥1800)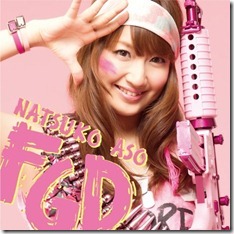 [CD]
1. Fight Growing Diary
2. WONDER SUMMER VACATION 
3. Hello, my world 
[DVD]
1. Fight Growing Diary (music video)
Natsuko Aso – Fighting Growing Diary – release date July 25th 2012
Cardfight!! Vanguard Asia Circuit Hen Official website (TV Tokyo)