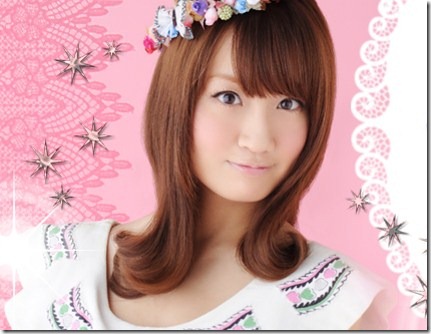 ~ Jump for updated release details and teaser video ~
Natsuko Aso has announced her 10th single – "Fighting Growing Diary" – which will be featured as the second ending theme for anime Cardfight!! Vanguard Asia Circuit Hen. The single so far is announced to come in only a Limited edition and its set for release on July 25th. Natsuko's 6th single "Diamond Star" was featured as the first ending theme for the original Cardfight!! Vanguard anime series that ended in March. More release details on the new single follow,
Natsuko Aso's previous singles have an anime tie-in as a theme song. A few selected titles -  "Programming for non-fiction" featured in Modern Magic Made Simple, "Eureka Baby" featured in second season of Baka to Test, and her most recent single "Lovely Girls Anthem" (release details) featured in second season of Tantei Opera Milky Holmes.
Anime Cardfight!! Vanguard Asia Circuit Hen is the sequel to Cardfight!! Vanguard that ran for 65 episodes and ended March 31st. Mostly a marketing vehicle for Bushiroad's card game of the same name the anime centers around Sendou Aichi and his friends and people they meet and battle in the card game called "Vanguard".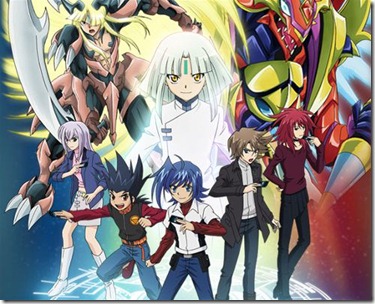 The new single "Fighting Growing Diary" is offered as a Limited edition with bonus DVD that includes music video for the title track.
Coupling tracks, cover jacket, and other possible bonuses aren't yet announced. Check back to Comtrya Sugoi for updates.
Natsuko Aso – "Fighting Growing Diary" – release date July 25th
Limited [CD+DVD] (¥1800)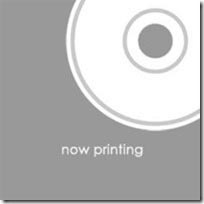 [CD]
1. Fight Growing Diary
2. (to be announced)
3. Fight Growing Diary (off vocal)
4. (tba) (off vocal)
[DVD]
1. Fight Growing Diary (music video)
Cardfight!! Vanguard Asia Circuit Hen Official website (TV Tokyo)