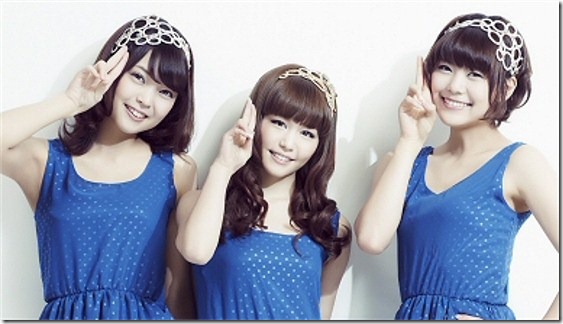 Idol trio Negicco has announced a new single "Pop With You!" that features a fresh sound perfect for the summer. The group is celebrating their 10th year in July since they formed. The single is offered in one edition and is set for release on June 20th. More release details follow,
Negicco previously released their first greatest hits album "2003~2012 -BEST-" on February 22nd – read the details here and check out the preview music video for track "Attouteki Style" which his new featured as ending theme for Fuji TV's "Tsu x 2 IKe Mecha!"
Negicco will hold several in-store mini-live/hand-shake release events for the new single:
– June 16th 12:00pm CD Shop in Tokyo
– June 17th 1:00pm MEGA WEB Toyota City Showcase / 6pm Urban Dock LaLaport Toyosu
– June 21st 7pm Tower Records Niigata
– June 24th 5pm TSUTAYA Kameido Sun Street
The single will come in one Regular CD-only edition with the title track, coupling track, and the off-vocal versions of both for 4 tracks total.
Negicco – "Pop With You!" – release date June 20th 2012
Regular [CD] (¥1000)

Hear a preview of Pop With You! & Flutter MERMAID

[CD]
1. Pop With You!
2. Flutter MERMAID
3. Pop With You! (off vocal)
4. Flutter MERMAID (off vocal)