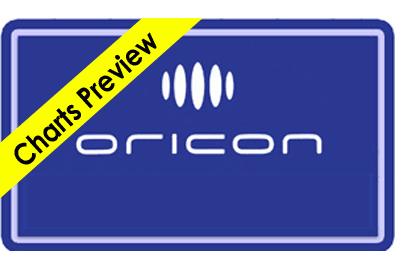 SKE48 and their new single "Kataomoi Finally" will top the singles charts by a wide victory based on the Oricon daily numbers with more than 482,000 sold. The single is SKE48's 8th and should eventually top the 1/2 million sold mark if it hasn't already. On the album charts #1 is as hoped with Koda Kumi's "JAPONESQUE" selling a strong 92,000+.
Read on for the rest of the projected top singles and albums,
Singles chart preview for January 23rd – 29th 2012
The top spot on the singles is SKE48, #2 will go to Korean singer Kim Hyun Joong and his well received Japanese debut single "KISS KISS/LUCKY GUY" with a nearly 100,000 sold. The #3 and #4 spots are a bit too close to call between Morning Musume – "Pyoko Pyoko Ultra" and last week's #1 BUMP OF CHICKEN – "Good Luck". We'll have to wait until February 1st for the official results.
Album chart preview January 23rd – 29th 2012
On the album side pop-diva Koda Kumi hit the album charts strong with a solid #1 "JAPONESQUE". Even with her sudden announced marriage and pregnancy back in December and will limit her time performing until sometime after the pregnancy, fans gave her album strong support.
Landing in #2 spot is Sonar Pocket and their new album "Sona Poke Ism 3 – Kimi To no 365 Nichi" with close to 50,000 sold. And as with the singles the #3 and #4 spots are too close to call with last week's #1 ASIAN KUNG-FU GENERATION and their album "BEST HIT AKG" and the previous 3 weeks #1 EXILE and their album "EXILE JAPAN/Solo" that each sold over 32,000.
Source: Oricon daily rankings