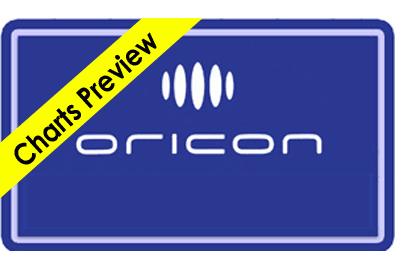 The boys of Kis-My-Ft2 and their third single "SHE! HER! HER!" (release details) will easily top the weekly Oricon charts with over 187,000 sold. Back in the number two spot but still making a strong showing is KARA and their double A-single "Speed Up / Girls Power" (release details) selling 94,000 copies.
Over on the album charts it will be rock band Acid Black Cherry's new album "2012" (release details) topping the weekly charts with over 115,000. Not too far back in the second spot is diva queen Ayumi Hamasaki and her new album "Party Queen" (release details) selling strong with over 93,000 sold.
Read on for more projections on the top singles and albums,
Singles chart preview for March 19th – 25th 2012
After Kis-My-Ft2 and KARA in the top two spots it will be close between DiVA and their single "LOST THE WAY" (release details) and Namie Amuro with her single "Go Round / YEAH-GO" (release details) each with about 60,000 sold.
 Album chart preview March 19th – 25th 2012
On the album charts similar to the single charts the top two spots are clear with Acid Black Cherry and Ayumi Hamasaki but spots three through five are a toss-up. It should be between AAA, Ikimonogakari, Shimizu Shota, and BENI. All too close to call so lets wait until the official charts come out in a few days.
Check back on the 28th to Comtrya Sugoi for the official Oricon top 10 singles and albums.
Source: Oricon daily rankings