July 11, 2012
-
Latest Crunchyroll Anime Videos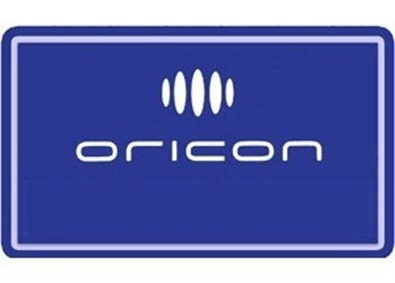 The single charts are topped by Kim Hyun Joong with his 2nd Japanese single "HEAT" selling over 183,000 copies (release details) – its his first #1 Japanese single! 
The 2nd spot goes to Yamashita Tomohisa (Yamapi) with his single "LOVE CHASE" that is featured as ending theme for anime Toriko – it sold over 118,000 copies (release details). Landing in 3rd spot is longtime idol group Morning Musume with "One Two Three / The Matenro Show" -  one of their better selling singles in some time – with over 100,000 copies sold. The 4th spot goes to SUPER☆GiRLS and 5th spot is the combined 2PM+2AM with "OneDay" tied-in to their documentary film (release details).
The weekly album charts aren't much changed from last week and again are topped by pop-diva Namie Amuro with album "Uncontrolled" – selling another 79,000 copies of her 7th #1 album (release details). Second spot still finds GReeeeN with their very long titled album "Utautai……" selling another 34,000 copies.
The complete top 10 single and album charts follow,
Singles for July 2nd – 8th
| | | | | |
| --- | --- | --- | --- | --- |
| Rank |   Group/Artist | Single Title | Released | Sold |
| 1 | Kim Hyun Joong | HEAT | July 4th | 183,478 |
| 2 | Yamashita Tomohisa | LOVE CHASE | July 4th | 118,981 |
| 3 | Morning Musume | One Two Three | July 4th | 100,598 |
| 4 | SUPER☆GiRLS | Puri Puri / Summer Kiss | July 4th | 71,736 |
| 5 | 2PM+2AM  | OneDay | July 4th | 54,734 |
| 6 | Nanamoriuchi Gorakubu | YuriYuri Opening theme Yes! Yuruyuri | July 4th | 29,768 |
| 7 | Nanamoriuchi Gorakubu | YuriYuri Ending theme 100% Chu~Gakusei | July 4th | 28,317 |
| 8 | Gen Hoshino | Yume no Soto e | July 4th | 25,650 |
| 9 | Takamiy | ULTRA STEEL | July 4th | 15,751 |
| 10 | Girls Generation | PAPARAZZI | June 27th | 14,177 |
---
Albums for July 2nd – 8th
| | | | | |
| --- | --- | --- | --- | --- |
| Rank |   Group/Artist | Album Title | Released | Sold |
| 1 | Namie Amuro | Uncontrolled | June 27th | 79.003 |
| 2 | GReeeeN | Utautai ga Uta Utai ni Kite Uta Utae to Iu ga Utautai ga Utaudake Utaikireba Uta Utaukeredomo Utautai Dake Uta Utaikirenai Kara Uta Utawanu!? | June 27th | 34,715 |
| 3 | Che'Nelle' | Believe | July 4th | 28,258 |
| 4 | w-inds. | MOVE LIKE THIS | July 4th | 22,226 |
| 5 | Linkin Park | Living Things | June 20th | 13,297 |
| 6 | Princess Princess | The Rebirth Best ~reunion~ | June 27th | 12,003 |
| 7 | Maroon 5 | Over Exposed | June 20th | 11,851 |
| 8 | Offspring | Days Go By | June 27th | 10,836 |
| 9 | Chris Brown | Fortune | July 4th | 9,922 |
| 10 | Various | Kuroko's Basketball Drama Theater 1st Games | July 4th | 9,783 |
Source: Oricon