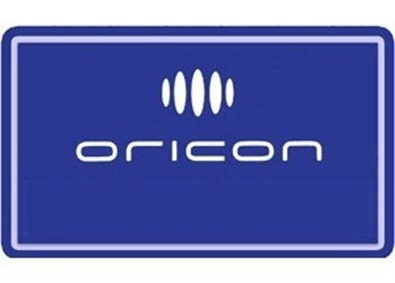 Kis-My-Ft2 continues their streak with another solid #1 with their third single "SHE! HER! HER!" (release details) that easily tops the weekly Oricon charts with over 192,000 sold. In the number two spot and also making a strong showing is those Korean girls of KARA and their double A-single "Speed Up / Girls Power" (release details) selling 99,000+ copies.
The AKB48 sub-unit DiVA lands in the number three spot with "Lost the way" (release details) and pop diva Namie Amuro is number four with her double A-single "Go Round / YEAH-OH" (release details).
Over on the album charts rock band Acid Black Cherry's first #1 with album "2012" (release details) topping the weekly charts with over 117,000. Not too far back in the second spot is diva queen Ayumi Hamasaki and her new album "Party Queen" (release details) selling strong with over 97,000 sold.
Making the charts in the number 9 spot is May'n with her 3rd album "HEAT" (release details) – she is well known for providing many anime tie-in songs. Included on this album is "Brain Driver" opening theme for "Phi-Brain – Puzzle of God" and "Scarlet Ballet" opening theme for "Aria the Scarlet Ammo"
The complete top 10 single and album charts follow,
Singles for March 19th – 25th
| | | | | |
| --- | --- | --- | --- | --- |
| Rank |   Group/Artist | Single Title | Released | Sold |
| 1 | Kis-My-Ft2 | SHE! HER! HER! | Mar 21st | 192,937 |
| 2 | KARA | Speed Up/Girls Power | Mar 21st | 99,236 |
| 3 | DiVA | Lost the way | Mar 21st | 65,352 |
| 4 | Namie Amuro | Go Round / YEAH-OH | Mar 21st | 46,983 |
| 5 | LUNA SEA | THE ONE -crash to create- | Mar 21st | 23,764 |
| 6 | IU | Good Day | Mar 21st | 21,283 |
| 7 | Arashi | Wild at Heart | Mar 7th | 19,052 |
| 8 | Yunaku from supernova | Again | Mar 21st | 18,444 |
| 9 | Berryz Kobo | Be Genki <Naseba Naru!> | Mar 21st | 15,555 |
| 10 | Mirei Shiratori | Hikaru Koi go Shitai | Mar 21st | 14,397 |
---
Albums for March 19th – 25th
| | | | | |
| --- | --- | --- | --- | --- |
| Rank |   Group/Artist | Album Title | Released | Sold |
| 1 | Acid Black Cherry | 2012 | Mar 21st | 117,744 |
| 2 | Ayumi Hamasaki | Party Queen | Mar 21st | 97,691 |
| 3 | TEAM H | Lounge H The first impression | Mar 21st | 29,534 |
| 4 | AAA | Another side of #AAABEST | Mar 21st | 29,418 |
| 5 | Ikimonogakari | NEWTRAL | Feb 29th | 25,858 |
| 6 | Shimizu Shota | Naturally | Mar 21st | 18,886 |
| 7 | BENI | COVERS | Mar 21st | 17,024 |
| 8 | SCL Project | LAST COLOR | Mar 21st | 15,576 |
| 9 | May'n  | HEAT | Mar 21st | 12,662 |
| 10 | miwa | guitarium | Mar 14th | 10,007 |
Source: Oricon