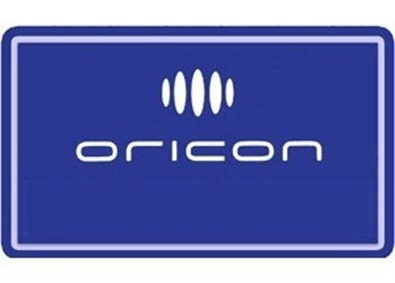 This week's singles charts saw three big single releases but in the end it was another #1 for Arashi with "Face Down" (release details) selling over 520,000 copies. Typical strong sales for this mega group that's only matched by a few others these days. In a strong second spot was NMB48 with "Nagiichi"  (release details) their first single not to chart #1. They sold over 375,000 copies, more than either of their #1 charting previous three did but coming out the same week as Arashi was bad luck for the idol group. Rounding out the top 3 is SUPER JUNIOR and their Japanese single "Opera" (release details) with a solid 160,000 copies sold.
May'n and her new single "Chase the world" – (release details) – featured as opening theme for anime ACCEL WORLD charted a respectable 7th and selling close to 17,000 copies.
On the album charts Mr. Children tops the first two spots with simultaneous release of greatest hits albums, "Mr. Children 2005-2010 MACRO" and "Mr. Children 2001-2005 MICRO" selling a super strong over 700,000 copies each!! Nothing else….
The complete top 10 single and album charts follow,
Singles for May 7th – 13th
| | | | | |
| --- | --- | --- | --- | --- |
| Rank |   Group/Artist | Single Title | Released | Sold |
| 1 | Arashi | Face Down | May 9th | 526,106 |
| 2 | NMB48 | Nagiichi | May 9th | 375,785 |
| 3 | SUPER JUNIOR | Opera | May 9th | 159,789 |
| 4 | SID | S | May 9th | 23,406 |
| 5 | Mr. Children | Inori ~ Namida no Kidou | April 18th | 21,977 |
| 6 | Nogizaka46 | Oide Shampoo | May 2nd | 21,863 |
| 7 | May'n | Chase the world | May 9th | 16,990 |
| 8 | Sashihara Rino | Soredemo Sukidayo | May 2nd | 15,088 |
| 9 | TUBE | Itsumo, Itsu Made mo | May 9th | 11,174 |
| 10 | SMAP | Sakasama no Sora | April 25th | 7,575 |
---
Albums for May 7th – 13th
| | | | | |
| --- | --- | --- | --- | --- |
| Rank |   Group/Artist | Album Title | Released | Sold |
| 1 | Mr. Children | Mr. Children 2005-2010 MACRO | May 9th | 731,589 |
| 2 | Mr. Children | Mr. Children 2001-2005 MICRO | May 9th | 715,556 |
| 3 | Yuzu | YUZU YOU [2006-2011] | April 25th | 38,721 |
| 4 | Ms. OOJA | Heart | May 9th | 15,601 |
| 5 | BENI | COVERS | Mar 21st | 11,283 |
| 6 | Taetiseo | Twinkle: Taetiseo 1st Mini Album | May 9th | 10,910 |
| 7 | Def Tech | Greatest Hits | April 18th | 8,912 |
| 8 | L'Arc~en~Ciel | World's Best Selection | May 7th | 8,861 |
| 9 | Mr. Children | Mr. Children 1992-1995 | July 11th 2001 | 7,042 |
| 10 | Various Artists | Mahou Sukaino Yoru Orijinaru – Soundtrack | May 9th | 6,795 |
Source: Oricon