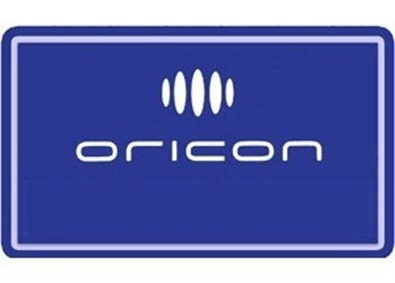 Topping the singles charts is Fukuyama Masaharu's single "Beautiful life / GAME" as he continues to re-write the records as the all-time best selling male solo artist in Japan. The single sold over 145,000 copies giving him his 15th #1 single now only one behind Kondo Masahiko's 16.
In the second spot is Korean group SHINee with their first original Japanese single "Dazzling Girl" selling over 97,000 copies. Idol group Morning Musume makes another good showing with single "Wakuteka Take a Chance" landing them in the 3rd spot selling over 81,000 copies. The high school girls duo of ClariS and their theme song for the anime movie Puella Magi Madoka Magica The Beginning Story (Hajimari no Monogatari) – single "Luminous" hits the 4th spot and sells more than any of their previous singles opening week with over 38,000 sold.
Coming in the #6 spot is GACKT and his new single "HAKURO" which is featured as the theme song for the live-action TV drama Sengoku BASARA MOONLIGHT PARTY. And just out of the top 10 in the 11th spot is nano with his/her 2nd single "No pain, No game" featured as the opening theme for anime BTOOM!.
On the album charts its another solo male artist and moving back into the top spot he held two weeks ago is Tatsuro Yamashita with his compilation album "OPUS All time best 1975-2012". The girls of Chatmonchy with their album "Henshin" land in the second spot and GRANRODEO hits the 3rd spot with their 5th album "CRACK STAR FLASH"
The complete top 10 single and album charts follow.
Singles for October 8th – 14th
| | | | | |
| --- | --- | --- | --- | --- |
| Rank |   Group/Artist | Single Title | Released | Sold |
| 1 | Fukuyama Masaharu | Beautiful life / GAME | Oct 10th | 145,225 |
| 2 | SHINee | Dazzling Girl | Oct 10th | 97,111 |
| 3 | Morning Musume | Wakuteka Take a Chance | Oct 10th | 81,682 |
| 4 | ClariS | Luminous | Oct 10th | 38,906 |
| 5 | The Yellow Monkey | Romantist Taste 2012 | Oct 10th | 26,633 |
| 6 | GACKT | HAKURO  | Oct 10th | 13,192 |
| 7 | Sexy Zone | Sexy Summer ni Yuki ga Furu | Oct 3rd | 9,306 |
| 8 | CODE-V | Sekaijū ga teki ni natte mo kitto kimi o mamori nukukara | Oct 10th | 8,375 |
| 9 | Hikawa Kiyoshi | Saigo to Kimeta Onnadakara | Sept 19th | 7,783 |
| 10 | JUJU | Arigato | Oct 10th | 7,032 |
---
Albums for October 8th – 14th
| | | | | |
| --- | --- | --- | --- | --- |
| Rank |   Group/Artist | Album Title | Released | Sold |
| 1 | Tatsuro Yamashita | OPUS All Time Best 1975-2012 | Sept 26th | 46,239 |
| 2 | Chatmonchy | Henshin | Oct 10th | 21,588 |
| 3 | GRANRODEO | CRACK STAR FLASH | Oct 10th | 20,009 |
| 4 | Kobukuro | All Singles BEST 2 | Sept 5th | 16,314 |
| 5 | BREAKERZ | Singles Collection | Oct 10th | 15,132 |
| 6 | Carly Ray Jepsen | Kiss | Sept 19th | 11,570 |
| 7 | Superfly | Force | Sept 19th | 11,489 |
| 8 | Special Others | Have a Nice Day | Oct 10th | 10,682 |
| 9 | KISS | Monster | Oct 10th | 9,730 |
| 10 | Snake on the Beach | Dear Rockers | Oct 10th | 8,555 |
Source: Oricon