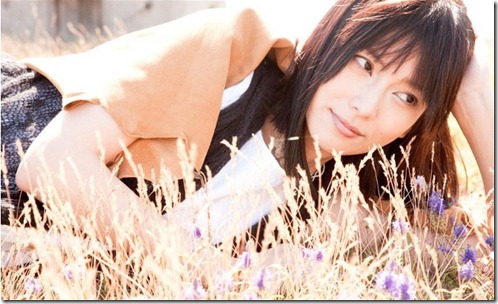 Actress/singer Shibasaki Kou has a new single "Strength" set for release on March 14th. This single is her 24th release over the past 10 years and its available for digital download via Chaku-Uta starting February 29th. The song is also used as the theme for her CM for Kao's "Asience". Video and release details follow,
Shibasaki-san also has formed the progressive group galaxias! which released an album and held a few live events in November 2011 – more information posted [here].
Be sure to check out the preview video for "Strength" below release details.
Shibasaki Kou – "Strength" – release date March 14th 2012
Limited [CD+DVD] (¥1575)


Regular [CD] (¥1260)


[CD]
1. Strength
2. Mou, Inaiyo
3. Strength (off vocal)
[DVD]
1. Strength (music video)
[CD]
1. Strength
2. Mou, Inaiyo
3. Strength (off vocal)
Via: Shibasaki Kou Official website and Universal Music Youtube channel