November 23, 2011
-
toyNN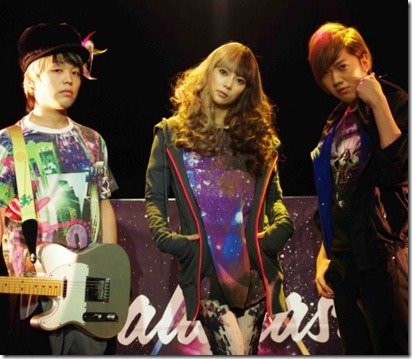 Shibasaki Kou, DECO*27, and TeddyLoid come together as new unit galaxias!. The premium live event was held in Tokyo yesterday November 22. Their debut album "galaxias!" previously detailed here is released November 23rd. More details and photos follow,
About 300 people gathered at the limited event, lucky fans were invited by lot and enjoyed the rare live performance. Shibasaki greeted the audience "Hello everyone, thanks for coming! We are galaxias!" They performed "CONNECTION", "Boys & Girls", and other tracks from their debut album. The performance was a big hit with all the fans.
In addition to galaxias!, Shibasaki continues her solo work. On November 28 her final performance of a national tour will be held at Nippon Budokan, Tokyo.
Source & images: natalie