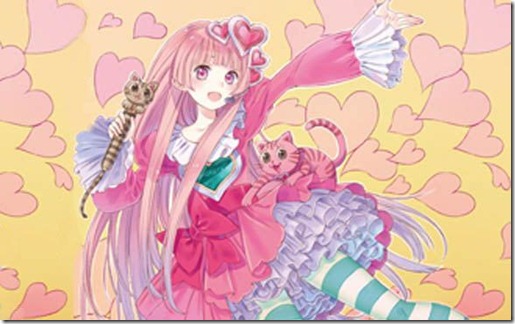 Shoko Nakagawa (Shokotan) new mini-album "nsum ~Nakagawa Shoko ga Utatte Mita!~" features song collaborations with various popular internet and Vocaloid producers like DECO*27, sasakure.UK, and others. Previously we announced this release by Shokotan and now the cover jackets illustrated by Mel Kishida are revealed. Her new mini-album hits stores August 15th – updated details follow.
Shoko Nakagawa continues her 10th anniversary events with a trio of upcoming live dates,
– September 17th 5:00pm ORIX Theaters Osaka.
– September 27th 7:00pm Shibuya Public Hall Tokyo.
– September 29th 5:00pm Town Hall Nagoya.
Nakagawa will also hold a special release event on NicoNico August 15th – no details on this event yet.
Mini-album "nsum ~Nakagawa Shoko ga Utatte Mita!~" comes in two editions:
– Limited with bonus DVD with music video and off-shoot footage for track "Uchou de Proposal" plus bonus track of live performance of her first hit "Sorairo Days".
– Regular CD-only.
First Press is offered on both editions but bonus details aren't announced yet.
Shoko Nakagawa – "nsum ~Nakagawa Shoko ga Utatte Mita!~" – release date August 15th 2012
Limited [CD+DVD] (¥2500)


Regular [CD] (¥2000)


[CD]
1. Dream Driver
2. Tokimeki ☆ Dreamer
3. GAME
4. Discovery
5. Works x Works
6. Uchou de Proposal
[DVD]
1. Uchou de Proposal (music video)
2. Uchou de Proposal (off shoot)
3. Sorairo Days 10gen Toppa edition (live)
[CD]
1. Dream Driver
2. Tokimeki ☆ Dreamer
3. GAME
4. Discovery
5. Works x Works
6. Uchou de Proposal
Shoko Nakagawa Official website