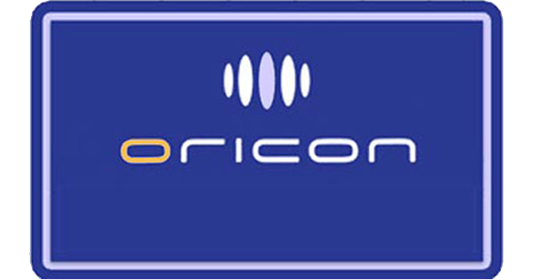 Hey! Say! JUMP tops the singles chart with 14th single Chau# / Wo I Need You selling over 146,000 copies. Perfume lands at #2 with double a-side single Relax In The City / Pick Me Up and Momoiro Clover Z climbs to #4 with single "Z" no Chikai ('Z'の誓い) featured as theme for new Dragon Ball Z Revival 'F' movie.
Several other anime tied releases make the charts top 20.
Hamada Shogo (浜田省吾) tops the album chart with his first album in over 10 years – Journey of a Songwriter selling over 80,000 copies. Southern All Stars continues to chart in the top 3 with album Budo.
Read on for the complete top 10+ singles and albums charts.
Singles for April 27th – May 3rd 2015
| | | | | |
| --- | --- | --- | --- | --- |
| Rank |   Group/Artist | Single Title | Released | Sold |
| 1 | Hey! Say! JUMP | Chau# / I Need You | April 29th | 146,794 |
| 2 | Perfume | Relax In The City / Pick Me Up | April 29th | 61,683 |
| 3 | INFINITE | 24-Jikan | April 29th | 56,266 |
| 4 | Momoiro Clover Z | "Z" no Chikai | April 29th | 48,835 |
| 5 | AAA | GAME OVER? | April 29th | 41,835 |
| 6 | Flower | Blue Sky Blue | April 29th | 33,754 |
| 7 | aiko | Yumemiru Sukima | April 29th | 32,067 |
| 8 | LinQ | Hara Hare☆Parade | April 29th | 28,323 |
| 9 | Ai Mikaze (CV: Aoi Shota) | Uta no Prince-sama Love Revolutions character song: Innocent Wind | April 29th | 21,278 |
| 10 | BUMP OF CHICKEN | Hello, World / Colony | April 22nd | 19,965 |
| 11 | Kana Nishino | Moshimo Unmei no Hito ga Iru no Nara  | April 29th | 18,653 |
| 14 | Shokotan x DENPA GUMI.inc  | PUNCH LINE! | April 29th | 15,838 |
| 18 | Nanjo Yoshino | Tasogare no Starlight  | April 29th | 9,119 |
| 20 | Yuka Iguchi  | Hey World | April 29th | 8,305 |
---
Albums forApril 27th – May 3rd 2015
| | | | | |
| --- | --- | --- | --- | --- |
| Rank |   Group/Artist | Album Title | Released | Sold |
| 1 | Hamada Shogo | Journey of a Songwriter | April 29th | 80,324 |
| 2 | Southern All Stars | Budo | March 31st | 18,958 |
| 3 | Various artists | The Fast and The Furious Sky Mission OST | April 8th | 15,729 |
| 4 | Fukuyama Masaharu | Tamashii Riku | April 8th | 8,525 |
| 5 | Blur | The Magic Whip | April 29th | 7,809 |
| 6 | DJ Kaori (Various Artists) | DJ KAORI's BEST POP Hits | April 29th | 7,182 |
| 7 | Ayaka | Rainbow Road | April 15th | 7,012 |
| 8 | Whitesnake | The Purple Album | April 29th | 6,914 |
| 9 | Johnny's WEST | Paripipo | April 22nd | 5,932 |
| 10 | J Soul Brothers  | PLANET SEVEN | Jan 28th | 5,271 |
Previous Oricon Charts
Source: Oricon