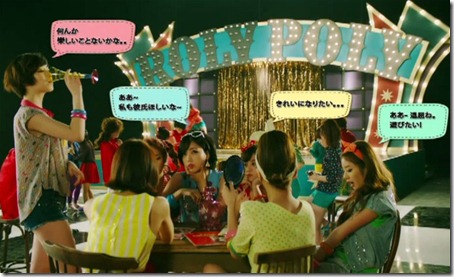 *Click for updated release details with CD jacket covers in follow-up post
Korean idol group T-ARA will use their big Korean hit "Roly-Poly" with Japanese lyrics as their 3rd official Japanese release. Look for the release to drop February 29th. Also the Japanese version of music video for "Roly-Poly" as been exposed via Youtube. The video starts and ends with the members hanging out at a club and chatting in Japanese. The video and release detail follow,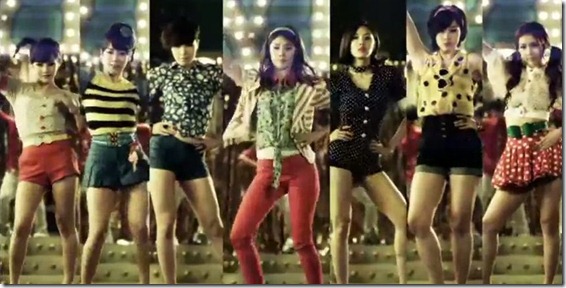 "Roly-Poly" is available in two Limited editions with different CD and bonus DVD tracks and one regular CD only edition that will have a different track list too. First Press editions of all three come with application card for lottery drawing to event (hand-shake?) and photo card 1 of 8. Make sure to check out the music video below…..
T-ARA – "Roly-Poly" – February 29th 2012
Limited A [CD+DVD] (¥1800)


Limited B [CD+DVD] (¥1800)


Regular C [CD] (¥1100)


[CD]
1. Roly-Poly
2. Kojinmaru ~Uso~

[DVD]
1. Roly-Poly (mv)
2. Kojinmaru ~Uso~ (mv)

[First Press]
1. application card
2. photo 1 of 8

[CD]
1. Roly-Poly
2. Apple is A

[DVD]
1. Roly-Poly (mv)
2. Roly-Poly (off shoot video)

[First Press]
1. application card
2. photo 1 of 8

[CD]
1. Roly-Poly
2. tba

[First Press]
1. application card
2. photo 1 of 8
T-ARA "Roly-Poly" Japanese version – release date Feb-29th 2012
Source: natalie