February 26, 2012
-
toyNN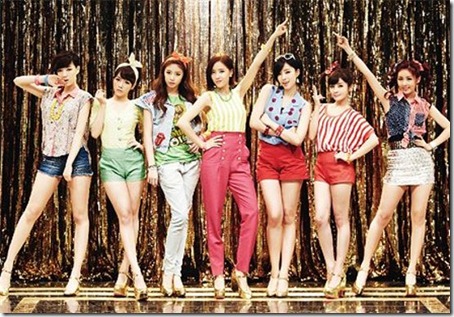 T-ARA's 3rd Japanese release of their big Korean hit "Roly-Poly" Japanese version is set for release on February 29th. Details and video for Roly-Poly were – previously posted here – at Comtrya Sugoi and now full release details with CD Jacket covers are available. The details and video follow,
"Roly-Poly" comes three editions – two Limited editions (A & B) with different CD and bonus DVD and a regular CD only edition that will have a different track list also. First Press editions of all three come with application card for lottery drawing to a premium event and a photo card (1 of 8).
The music video for Roly-Poly follows below release details….
T-ARA – "Roly-Poly" – release date February 29th 2012
Limited A [CD+DVD] (¥1800) 


Limited B [CD+DVD] (¥1800) 


[CD]
1. Roly-Poly
2. Kojinmaru ~Uso~

[DVD]
1. Roly-Poly (mv)
2. Kojinmaru ~Uso~ (mv)

[First Press]
1. application card
2. photo 1 of 8

[CD]
1. Roly-Poly
2. Apple is A

[DVD]
1. Roly-Poly (mv)
2. Roly-Poly (off shoot video)

[First Press]
1. application card
2. photo 1 of 8

Regular C [CD] (¥1100)


 
[CD]
1. Roly-Poly
2. Roly-Poly in Copacabana
3. Bo Peep Bo Peep LIVE ver. (Shibuya July 5th 2011)
[First Press]
1. application card
2. photo 1 of 8
 
T-ARA "Roly-Poly" Japanese version – release date Feb-29th 2012