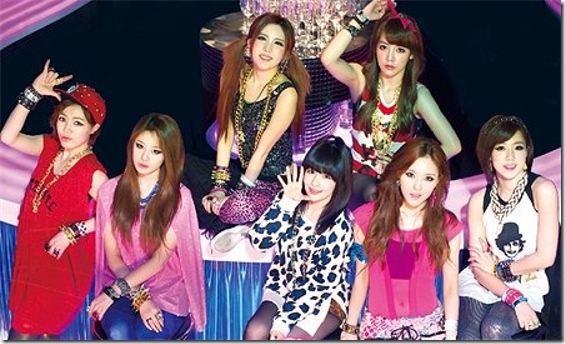 Those girls from T-ARA have exposed the music video for the Japanese version of their single "Lovey-Dovey". Previously we posted the release details on this version of the single which is due out in Japan on May 23rd. The group also just released on April 25th a music video collection of the Korean versions of hit singles "Cry Cry" and "Lovey-Dovey" – release details and some preview videos are posted previously here. Music videos for Japanese version of "Lovey-Dovey" follow,
In addition to the new single T-ARA is releasing their first Japanese album "Jewelry Box" on June 6th. Early release details are available in a previous article here and information will be updated when announced so check back to Comtrya Sugoi.
Music videos for "Lovey-Dovey" are official teaser video type A and a not-so official YouTube rip of the full length video – if its on YouTube its ok right?
Also the group announced at their official website that they will post another "Lovey-Dovey" teaser video of a type B version on May 7th.
T-ARA – "Lovey-Dovey" – release date May 23rd 2012
T-ARA – "Lovey-Dovey" Japanese version type-A