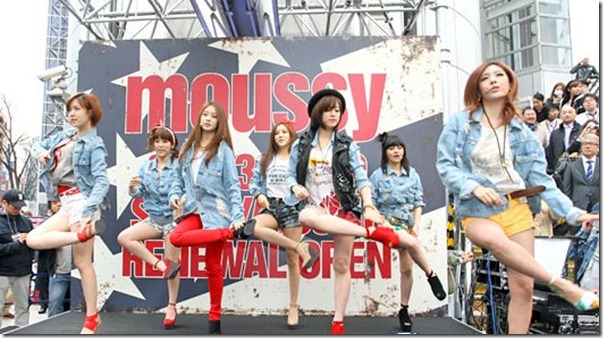 T-ARA to promote their current Japanese single "Roly-Poly" released on February 29th and in conjunction with fashion brand "moussy" held a flash live event in front of Shibuya 109 in Tokyo on March 1st. The event had been planned for 30 minutes but after a crowd of over 500 quickly gathered it had to be stopped after just one song, "Roly-Poly". More details and photos follow,
Fashion brand "moussy" promoted the event to celebrate a renovation of their Shibuya 109 store and its March 2nd re-opening. Fans of T-ARA got word of the live event a bit ahead of time and quickly spread the information. The event was halted after just the first song as organizers felt it too dangerous with so many fans already gathered and pushing towards the small stage.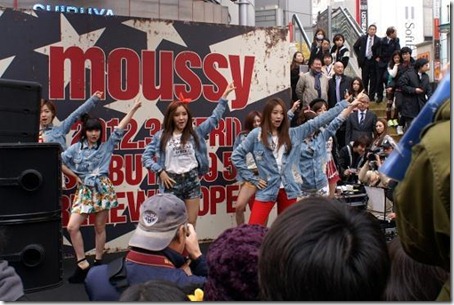 T-ARA members acknowledged and apologized to all the fans gathered as the event was halted.
Check out the release details on "Roly-Poly" our featured single release for the week of February 29th here at Comtrya Sugoi.
Images from the event (click to enlarge)
Thanks to eiga.com for the images and initial report.