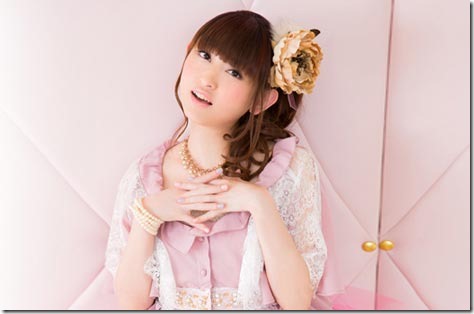 Singer/voice actress Tamura Yukari updated the details for her new single, now titled "W:Wonder tale" and revealed the cover art. Her 28th single will be featured as the ending theme for upcoming anime OreShura (Ore no Kanojo to Osananajimi ga Shuraba Sugiru) plus she will voice lead character Natsukawa Masuzu in the anime. Single "W:Wonder tale" is scheduled to hit stores February 6th – more release details and preview(s) for anime OreShura…
~ preview music video revealed ~
Tamura Yukari most recently release her second compilation album "Everlasting Gift" that includes singles "Hoshizora no Spica" (ending theme Magical Girl Lyrical Nanoha StrikerS),  "Endless Story" (insert song anime C3), and more – a total of 9 singles plus 4 additional songs for 13 total tracks. "Everlasting Gift" hit stores October 17th – more details available in an earlier report.
Tamura Yukari debuted as a voice actress and singer in 1997 and has provided the voice for many anime and game characters. Perhaps one of her most notable being the lead character Nanoha Takamachi for anime franchise Magical Girl Lyrical Nanoha. Most recently she is voicing Mayuyu for anime AKB0048 and Tenten for NARUTO Shippuden & NARUTO Spin-off: Rock Lee no Seishun Full Power Ninden.
Anime OreShura (Ore no Kanojo to Osananajimi ga Shuraba Sugiru) is adapted from light novel by Yuji Yuji and is a high school romance, harem style story. Eita enters high school with a single focus to study so he can qualify for the National University School of Medicine. He shuns anything that would distract him – especially romance. But one day a silver-haired beauty Natsukawa Masuzu suddenly enters his world when she secretly declares Eita as her fake-boyfriend to stop unwanted attention. With this development his childhood friend Chiwa won't give-up on her feelings either so the fight for Eita is on.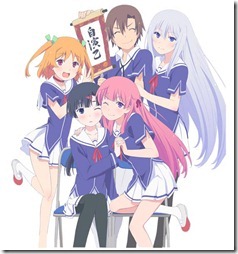 The anime is scheduled to begin airing in Japan January 5th 2013 on Tokyo MX. More details available on the OreShura Official website (link below). No information yet if the anime will be available for streaming outside of Japan.
Single "W:Wonder tale" comes on one Regular CD-only edition with 3 song total (tentative). First Press version offers special packaging. Track list will be updated so check back to Comtrya Sugoi for updates.
Enjoy the anime preview featuring the opening theme "Girlish Lover" sung by the 4 main female voice actresses including Tamura Yukari and will be released separately plus a TV CM spots mash-up for the anime below the release details…
Tamura Yukari – "W:Wonder tale" – release date February 6th 2013
Regular [CD] (¥1200)


 
[CD]
1. W:Wonder tale
2. undecided
3. undecided
 
OreShura (Ore no Kanojo to Osananajimi ga Shuraba Sugiru) Official website