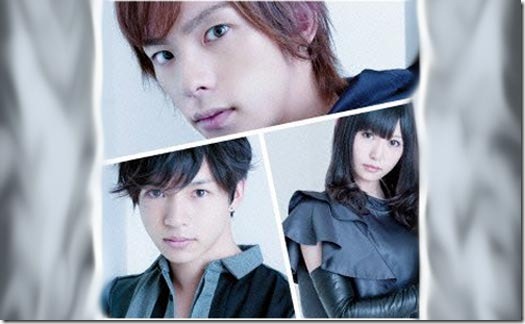 The Sketchbook has updated the release information for new single "Clear" – cover jackets and full track list have been revealed for the single featured now as the 6th opening theme for anime SKET DANCE. The band also updated release details for their second album, "Re:Action" scheduled for simultaneous release with the new single on September 26th. Updated details on single "Clear" follow.
The Sketchbook announced an event to celebrate the release of their 5th single "Clear" and 2nd album "Re:Action" at AMAGASAKI @Edionstudio on September 16th 2pm. The band will have an acoustic mini-live, handshake, album or single signing, and colored paper gift for those attending and purchasing either release.
To commemorate their 1-year anniversary The Sketchbook will hold live event "Sketchbook ~Minna de Kaku Mirai noe~" on September 28th 6pm at Shibuya Eggman. (Event is now listed as sold-out).
The band The Sketchbook was formed specifically around anime SKET DANCE which has been ongoing for close to a year and a half with 72 episodes aired so far. The story centers around a trio of High School students who run a club to help other students with their problems.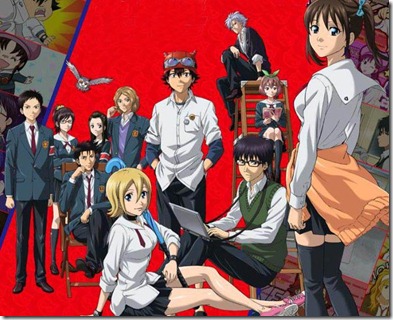 The anime is streamed outside of Japan on Crunchyroll – check our Crunchyroll updates page and posts/episodes for SKET DANCE.
The Sketchbook – "Clear" – release date September 26th 2012
Limited [CD+DVD] (¥1890)


Regular [CD+DVD] (¥1260)


[CD]
1. Clear
2. Startup
3. Clear (off vocal)
4. Startup (off vocal)
[DVD]
1. Clear (music video)
2. Clear (off shoot)
[CD]
1. Clear
2. Startup
3. Clear (off vocal)
4. Startup (off vocal)