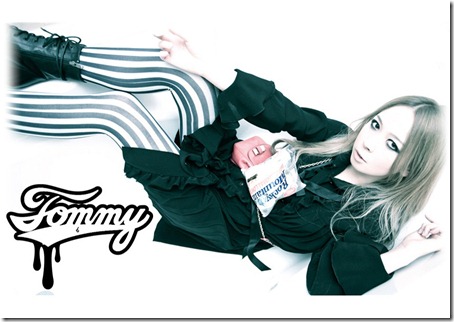 Tomoko Kawase and her two alter-ego solo projects TOMMY heavenly6 and TOMMY february6 are having a 10-year anniversary and to celebrate we get a new double CD album "FEBRUARY & HEAVENLY" set for release on February 29th. Its been just about exactly 3 years since the alter-egos of Tomoko released simultaneous albums so fans are eagerly awaiting this new release. Details follow,
"FEBRUARY & HEAVENLY" will come in 2 editions – a Limited with bonus DVD with 3 music videos and a Regular CD-only edition. The release is on 2 CDs with 7 tracks each and will include mostly new songs and single release "monochrome rainbow" and its coupling track "I'M YOUR DEVIL".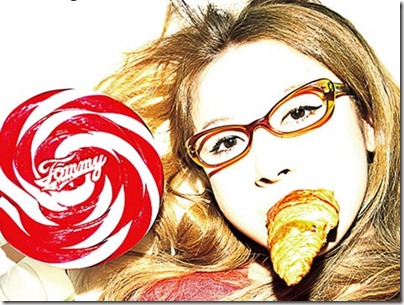 Tomoko Kawase who is the lead vocalist for band The Brilliant Green and with her alter-ego solo projects has produced several anime tie-in songs – Gintama first opening theme "Pray", Gundam 00 themes – "Ash Like Snow" and "Unlimited Sky", Soul Eater – "PAPERMOON", and Bakuman – "monochrome rainbow".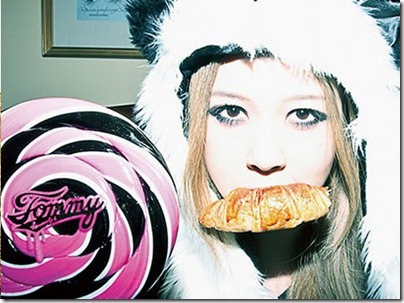 Special website is up for the new album release – http://wmg.jp/tf6th6/
Tomoko Kawase – TOMMY heavenly6 / TOMMY february6 – "FEBRUARY & HEAVENLY" – release date February 29th 2012
Limited [CD+DVD] (¥4300)



Regular [CD](¥3150)



[CD1] TOMMY february6

1. HOT CHOCOLAT
2. GIMME GIMME GIMME
3. I'M YOUR ANGEL
4. MY FUTURE BOY
5. LAST SLOW DANCE
6. GOOD NIGHT MY SWEET DAY
7. I HOLD YOUR NIGHT
[CD2] TOMMY heavenly6
8. CALL ME PRINCESS
9. HATE YOUR LIES
10. I'M YOUR DEVIL -SHORT-
11. YOU HURT ME
12. monochrome rainbow
13. DARK DARK SKYY
14. I'M YOUR DEVIL -HALLOWEEN REMIX-
[DVD]
1.  monochrome rainbow (music video)
2. IM YOUR DEVIL -HALLOWEEN REMIX- (music video)
3. HOT CHOCOLAT (music video)

[CD1] TOMMY february6

1. HOT CHOCOLAT
2. GIMME GIMME GIMME
3. I'M YOUR ANGEL
4. MY FUTURE BOY
5. LAST SLOW DANCE
6. GOOD NIGHT MY SWEET DAY
7. I HOLD YOUR NIGHT
[CD2] TOMMY heavenly6
8. CALL ME PRINCESS
9. HATE YOUR LIES
10. I'M YOUR DEVIL -SHORT-
11. YOU HURT ME
12. monochrome rainbow
13. DARK DARK SKYY
14. I'M YOUR DEVIL -HALLOWEEN REMIX
Tommy heavenly6 official web site : http://tommyheavenly6.jp/
Tommy february6 official web site : http://tommyfebruary6.jp/
The brilliant green official web site : http://www.thebrilliantgreen.jp/