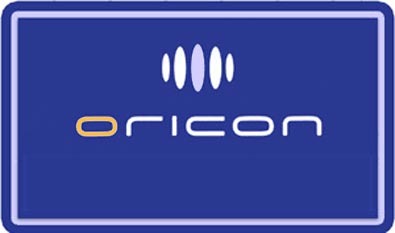 On top of the singles charts is idol group Nogizaka46 with their 7th single Barrette selling over 395,000 copies. Its their 6th #1 single and best opening week single by nearly 60,000 copies. The single includes coupling track Tsuki no Ookisa featured as the 14th opening theme for TV anime series NARUTO Shippuden.
In #2 is Korean duo Tohoshinki with single Very Merry Xmas selling over 116,000 copies and rounding out the top 3 is Perfume with their 19th single Sweet Refrain with tie-up as the theme song for TV Asahi drama Toshi Densetsu no Onna. Also of note is favorite voice actress group Sphere with single Sticking Places featured as opening theme for anime Yu-Sibu.
Topping the album charts is KAT-TUN with mini-album Kusabi selling over 168,000 copies. Its their first release since becoming a 4 member group after the dismissal of member Koki Tanaka for contract violations (more details). In the #5 spot is Korean group KARA with BEST GIRLS, a Japanese greatest hits compilation album. The girls simultaneously released 10th Japanese single French Kiss which hit #7 on the singles charts.
Other releases of note – supercell released their 3rd album ZIGAEXPERIENTIA which hit #7 and Tommy heavenly6 (Tomoko Kawase) released album TOMMY ♡ ICE CREAM HEAVEN ♡ FOREVER landing in the #17 spot.
Read on for the complete top 10 singles and album charts follow.
Singles for November 25th – December 1st 2013
| | | | | |
| --- | --- | --- | --- | --- |
| Rank |   Group/Artist | Single Title | Released | Sold |
| 1 | Nogizaka46 | Barrette | Nov 27th | 395,127 |
| 2 | Tohoshinki | Very Merry Xmas | Nov 27th | 116,655 |
| 3 | Perfume | Sweet Refrain | Nov 27th | 57,702 |
| 4 | GLAY | Diamond Skin / Niji no Pocket / Crazy Dance | Nov 27th | 37,517 |
| 5 | u's (muse) | Music START!! | Nov 27th | 36,758 |
| 6 | SKE48 | Sansei Kawaii! | Nov 20th | 34,475 |
| 7 | KARA | French Kiss | Nov 27th | 32,677 |
| 8 | Funasshi | Funa Funa Funasshi Theme Song | Nov 27th | 23,501 |
| 9 | Crude Play | Sayonara no Junbi wa, Mode Kite ita | Nov 27th | 16,503 |
| 10 | DEEP | I Promise You | Nov 27th | 16,434 |
| 12 | Sonar Pocket | X'mas Love Story | Nov 27th | 13,730 |
| 15 | Sphere | Sticking Places | Nov 27th | 10,236 |
| 25 | Yuka Iguchi  | rainbow heart rainbow dream / Strike my soul | Nov 27th | 6,803 |
---
Albums for November 25th – December 1st 2013
| | | | | |
| --- | --- | --- | --- | --- |
| Rank |   Group/Artist | Album Title | Released | Sold |
| 1 | KAT-TUN | Kusabi | Nov 27th | 168,209 |
| 2 | G-DRAGON (from BIGBANG) | Coup D'Etat | Nov 27th | 75,965 |
| 3 | One Direction | Midnight Memories | Nov 27th | 67,902 |
| 4 | Various Artists | Gintama BEST3 | Nov 27th | 46,869 |
| 5 | KARA | BEST GIRLS | Nov 27th | 42,101 |
| 6 | PORNOGRAFFITTI | ALL TIME SINGLES | Nov 20th | 36,382 |
| 7 | supercell | ZIGAEXPERIENTIA | Nov 27th | 26,089 |
| 8 | Tamio Okuda | O.T. Come Home | Nov 27th | 19,521 |
| 9 | Yumi Yumi | POP CLASSICO | Nov 20th | 18,052 |
| 10 | Lady GAGA | Pop Art | Nov 6th | 15,253 |
| 17 | Tommy heavenly6 | TOMMY ICE CREAM HEAVEN FOREVER | Nov 27th | 6,437 |
Previous Oricon Charts
Source: Oricon