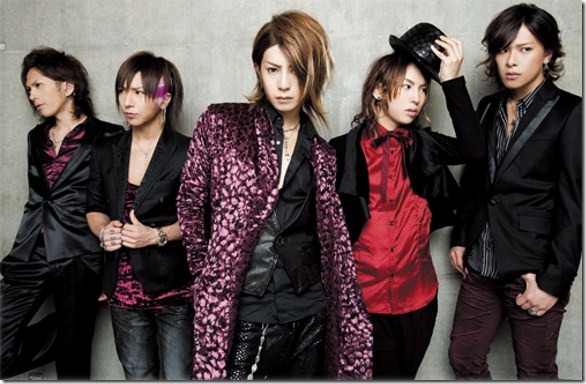 Visual-kei band ViViD has announced their 5th single "REAL" which will be featured as the next opening theme for anime Mobile Suit Gundam AGE. The single is set for release on May 16th and will come in 3 editions, Limited A & B with different bonus DVD and a Regular CD-only with 3 bonus music tracks. First Press versions add bonus trading card randomly selected from six different and additional bonuses to be announced. More details follow,
The current opening theme for Mobile Suit Gundam AGE is provided by Negoto (details previously posted here) which should run through episode 30 and the new opening theme with "REAL" starting at episode 31 (tentative).
ViViD debuted in 2009 and has released a total of 7 singles (3 independent label and 4 major label) and 2 mini-albums. They will release their second live performance DVD covering their ViViD LIVE 2012 "TAKE OFF ~Birth to the NEW WORLD~" performance at Nippon Budokan.
Release details are still limited on ViViD's new single release to please check back to Comtrya Sugoi for updated details on jacket covers and track lists that will be posted when they are announced.
ViViD – "REAL" – release date May 16th 2012
Limited [CD+DVD] (¥1890)


Limited [CD+DVD](¥1890)


[CD]
1. REAL
2. tba
[DVD]
1. REAL (music video)
2. tba
[CD]
1. REAL
2. tba
[DVD]
1. REAL (music video)
2. tba
Regular [CD] (¥1260)


[CD]
1. REAL
2. tba
3. tba
4. tba
5. tba