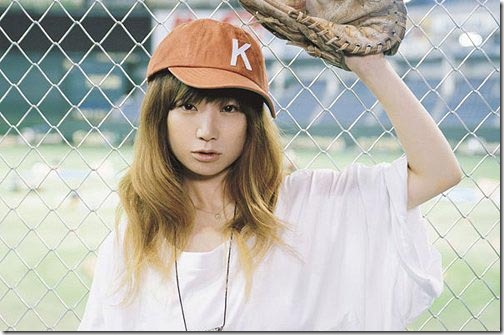 ~ updated release details – jump ~
YUKI has announced her 26th single "Watashi no Negaigoto" (I Wish) that will be featured as the theme song for live-action movie "Himitsu no Akko-Chan".  Also revealed is a full trailer for the live-action movie featuring theme song "Watashi no Negai Goto". The new single is offered in two editions and is set for release on August 29th. More details on the single and the trailer video follows.
"Himitsu no Akko-Chan" is a manga by Fuijio Akatsuka and has been adapted several times to TV anime series – the first in 1969 running for 94 30-minute episodes. The story follows Akko who after breaking her favorite mirror she makes a grave for it. Because of this act of "mirror" kindness the mirror-spirit gives Akko a magical compact mirror. When ever she sings the magic words the magical mirror allows Akko to transform into anything she wants.
This new adaption is the first live-action one for the manga/anime and it stars Ayase Haruka. It will hit theaters in Japan on September 1st. Trailer video for "Himitsu no Akko-Chan" follows after the release details and catch a preview for the new single starting at 1:13…
Single "Watashi no Negaigoto" comes in two editions,
– Limited with bonus DVD that includes music video for title track and bonus sticker.
– Regular CD-only. First Press version adds bonus (not yet announced).
Release details are early – full track list, cover jackets, and bonuses will be announced so check back to Comtrya Sugoi for updates.
YUKI – "Watashi no Negaigoto" (I Wish) – release date August 29th 2012
Limited [CD+DVD] (¥1500)


Regular [CD] (¥1020)


[CD]
1. Watashi no Negaigoto
2. to be announced (tba)
[DVD]
1. Watashi no Negaigoto (music video)
[CD]
1. Watashi no Negaigoto
2. to be announced (tba)
Himitsu no Akko-chan staring Haruka Ayase – theme song by YUKI "Watashi no Negaigoto