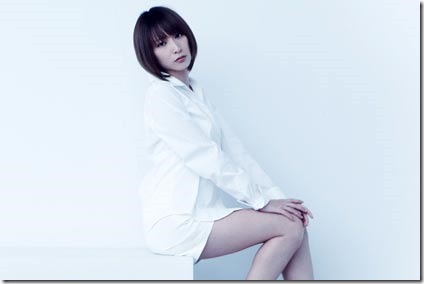 Aoi Eir (藍井エイル) has announced new single "Sirius" with tie-in as opening theme for upcoming anime KILL la KILL. Also including on the single is coupling track "Kuroi Uta"with tie-in as the theme song for PS3 game Drag-On Dragoon 3. Single "Sirius" comes on three editions scheduled for release on November 13th 2013 – more details and preview trailer for anime KILL la KILL follow…
~ updated details ~
Most recently Aoi Eir released her 4th single "Cobalt Sky" (コバルト・スカイ) on June 26th 2013. No tie-in for this single unlike all her others which are featured as theme songs for anime. Fans still showed good support landing "Cobalt Sky" in the top 20 on the weekly Oricon charts.
Aoi Eir released her first album "BLAU" back on January 30th 2013. The album features new song "Avalon Blue" and includes her first three singles "MEMORIA" (ED Fate/Zero), "AURORA" (OP Mobile Suit Gundam AGE), and "INNOCENCE" (OP2 Sword Art Online) plus more for a total of 14 tracks.
Upcoming live performances include a recently announced solo live Aoi Eir solo live @ Shibuya Public Hall,
– October 28th 2013 6:00pm Shibuya Public Hall
Anime KILL la KILL is an original story by Kazuki Nakajima, directed by Hiroyuki Imaishi, and with character designer Sushio which re-unites the team that bought us anime Gurren Lagann. At a high school ruled by force transfer student Ryuko Matoi challenges strongest in her goal to bring about change.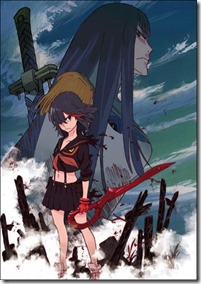 Animation studio TRIGGER (ex-Gainax) is producing KILL la KILL which is scheduled to begin airing in Japan during October 2013. Outside of Japan Aniplex USA has licensed the anime and launched an English language website for the anime (link below).
Aoi Eir's 5th single "Sirius" comes three editions,
– Limited with DVD (contents undecided).
– Limited Anime themed with DVD. Features KILL la KILL illustrated jacket cover.
– Regular CD-only. First Press version (extras undecided).
Release details are early – jacket covers, full tracklist, and bonuses will be updated when announced.
Watch the teaser trailer for anime KILL la KILL below the release details…
Aoi Eir "Sirius" – release date November 13th 2013
Limited [CD+DVD] (¥1500)


Limited Anime [CD+DVD] (¥1400)


[CD]
1. Sirius
2. Kuroi Uta
3. undecided
4. undecided
[DVD]
1. undecided
[CD]
1. Sirius
2. Kuroi Uta
3. undecided
4. undecided
[DVD]
1. undecided
Regular [CD] (¥1200)


 
[CD]
1. Sirius
2. Kuroi Uta
3. undecided
4. undecided
 
KILL la KILL official website (Aniplex USA)
KILL la KILL official website (Japanese)