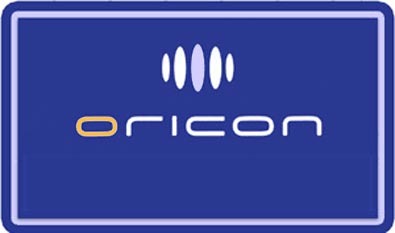 Topping the singles charts this week is idol group boy group Hey! Say! JUMP with their *11th single "Come On A My House" selling over 217,000 copies. The popular group's 1st single in nearly a year and a half keeps their record perfect with *11 #1 singles (see comment). In the #2 spot is EXILE member TAKAHIRO solo debut "Issen Ichibyo" selling over 107,000 copies.
Out of the top 10 in the #18 spot is Aoi Eir with single "Cobalt Sky".
The album charts are topped by popular singer/Harajuku model Kyary Pamyu Pamyu with her 2nd album "Nanda Collection" selling over 126,000 copies. Its her first #1 release. In the #2 spot is Korean group SHINee with their 2nd Japanese album "Boys Meet U". And in the #6 spot is the due of ClariS with their 2nd album "SECOND STORY".
The complete top 10 single and album charts follow.
Singles for June 24th – 30th
| | | | | |
| --- | --- | --- | --- | --- |
| Rank |   Group/Artist | Single Title | Released | Sold |
| 1 | Hey! Say! JUMP | Come On A My House | June 26th | 217,803 |
| 2 | EXILE TAKAHIRO | Issen Ichibyo | June 26th | 107,486 |
| 3 | AAA | Love Is In The Air | June 26th | 47,210 |
| 4 | VA | Love Live! Unit single | June 26th | 15,463 |
| 5 | NMB48 | Bokura no Eureka | June 19th | 15,192 |
| 6 | BiS | DiE | June 26th | 12,247 |
| 7 | PASSPO☆ | Truly | June 26th | 12,042 |
| 8 | Tokyo Cheer Party | Gum Share Spirits | June 26th | 11,986 |
| 9 | EXILE | Flower Song | June 19th | 10,994 |
| 10 | D=OUT | Koi Abaki, Amazarashi | June 26th | 10,243 |
---
Albums for June 24th – 30th
| | | | | |
| --- | --- | --- | --- | --- |
| Rank |   Group/Artist | Album Title | Released | Sold |
| 1 | Kyary Pamyu Pamyu | Nanda Collection | June 26th | 126,074 |
| 2 | SHINee | Boys Meet U | June 26th | 56,215 |
| 3 | VA | Galileo+ by Fukuyama Masaharu  | June 26th | 50,290 |
| 4 | B'z | The Best XXV 1988-1998 | June 12th | 40,615 |
| 5 | B'z | The Best XXV 1999-2012 | June 12th | 39,169 |
| 6 | ClariS | SECOND STORY | June 26th | 38,940 |
| 7 | Masashi Sada | Appare ~All Time Best ~ | June 26th | 37,955 |
| 8 | May J. | Summer Ballad Covers | June 19th | 28,065 |
| 9 | GReeeeN | Iine! | June 19th | 24,844 |
| 10 | 9mm Parabellum Bullet | Dawning | June 26th | 22,194 |
Source: Oricon