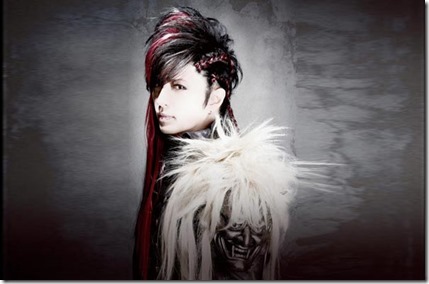 GACKT is releasing two greatest hits albums "BEST OF THE BEST vol.1 -MILD-" and "BEST OF THE BEST vol.1 -WILD-". The albums will hit stores together and each comes on three editions and two combined editions. GACKT's greatest hits albums are scheduled for release July 3rd 2013 – read on for more details…
Also announced is new song "CLAYMORE" that will be used as the theme song for the Japanese release of movie Silent Hill:3D. The new song may be included on the greatest hits releases but its not official. Watch the trailer that features the new song below.
Singer/model/actor GACKT (39) released his 43rd original single "WHITE LOVERS – Shiawase na Toki" on December 19th 2012. The ballad single, written and composed by GACKT, was featured along with GACKT in the CM for the GACKT x kissmark project "Rouge et Noir" snowboards and gear. His 42nd original single "HAKURO" released October 10th 2012 and was featured as theme song for live-action TV drama Sengoku BASARA MOONLIGHT PARTY in which GACKT stars as Nobunaga Oda.
GACKT began his solo activities in 1999 after being the lead vocalist for visual kei band Malice Mizer since 1995. As a solo artists he's released 43 singles and 12 albums. In 2010 he formed band project YELLOW FRIED CHICKENz which has released 3 singles and one album.
The greatest hits albums each come on 3 editions, track lists are undecided but based on the album titles the upbeat-rock songs should come on the "WILD" and slow, ballad songs on the "MILD" versions. The Limited editions come with either a Blu-ray or DVD and a Regular CD-only.
Fans can also purchase a premium combined "M / W" of the Limited editions that include bonuses – B3-sized booklet, 10 cards, and sticker.
Full track list and jacket covers will be revealed so follow or come back to Comtrya Sugoi for updates
GACKT "BEST OF THE BEST vol.1 -MILD-" and "BEST OF THE BEST vol.1 -WILD-" release date July 3rd 2013
Limited -MILD- [CD+BD] (¥5040)


Limited -MILD- [CD+DVD] (¥4410)


[CD]
1. – ? undecided
[BD]
1. – ? undecided
[CD]
1. – ? undecided
[DVD]
1. – ? undecided
Limited -WILD- [CD+BD] (¥5040)


Limited -WILD- [CD+DVD] (¥4410)


[CD]
1. – ? undecided
[BD]
1. – ? undecided
[CD]
1. – ? undecided
[DVD]
1. – ? undecided
Regular -MILD- [CD] (¥3150)


Regular -WILD- [CD] (¥3150)


[CD]
1. – ? undecided
[CD]
1. – ? undecided
Limited "M / W" [2CD+2BD] (¥13650)


Limited "M / W" [2CD+2DVD] (¥12075)


[2CD]
1. – ? undecided
[2BD]
1. – ? undecided
[2CD]
1. – ? undecided
[2DVD]
1. – ? undecided
GACKT BEST OF THE BEST vol.1 Special website